Newington College Year 11 Student Directed Play-Black Comedy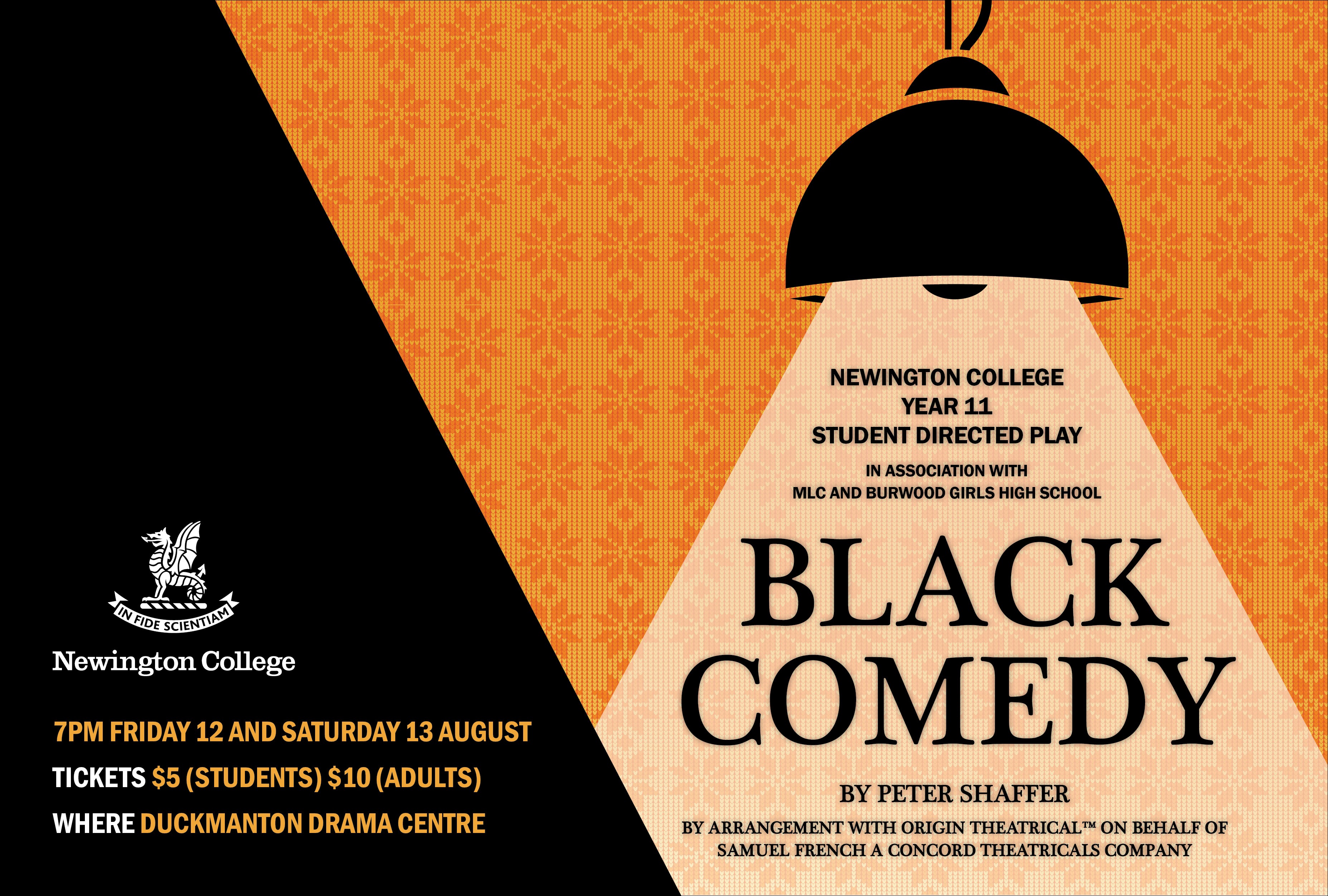 About
Black Comedy
by Peter Shaffer

By arrangement with Origin Theatrical TM
On behalf of Samuel French
A Concord Theatricals Company

7pm Friday 12 and Saturday 13 August 2022
Duckmanton Drama Centre
In association with MLC and Burwood Girls High School

Black Comedy is a one-act farce by Peter Shaffer, first performed in 1965. The premise of the piece is that light and dark are transposed, so that when the stage is lit the cast are supposed to be in darkness and only when the stage is dark are they supposed to be able to see each other and their surroundings. A young sculptor and his fiancée have borrowed some expensive antique furniture from a neighbour's flat without his permission to impress an elderly millionaire art collector. When the power fails, the neighbour returns early, other people also arrive unexpectedly, and matters descend into near-chaos.
Location
Newington Drama Theatre
200 Stanmore Road, Stanmore, Sydney NSW 2048