Caroline Magerl Exhibition Tour LIVE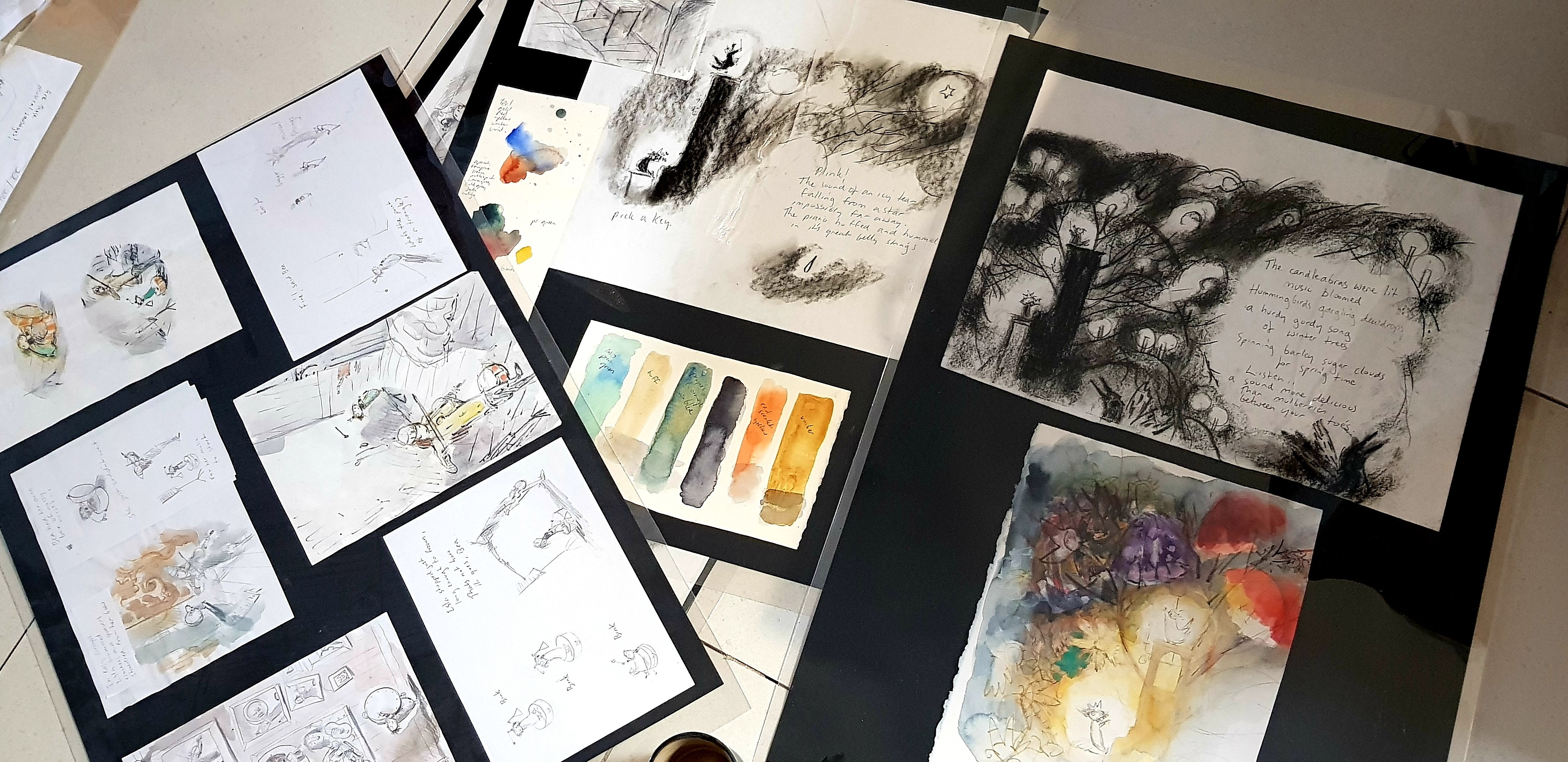 Description
Date: Saturday 8 October
Time: 1:30 - 3:00pm.
Cost: Free event but donations welcome to support Book Links projects.
To book for the online version instead of the in-person version, swap to this event.
Author and illustrator Caroline Magerl will be in residence at The Lighthouse Toowoomba throughout October with an exhibition of illustrations and developmental drawings showing how her picture book Piano Fingers was created. Alongside the artwork, panels of works showing the roughs for the book will also be displayed, allowing attendees to immerse themselves in the process of literary illustration.
Following the Book Links AGM Caroline will talk about Piano Fingers and take us on a guided tour of her exhibition in the Write Gallery. This tour will also be available via ZOOM.
There will also be a Write Links networking lunch from 12:00 - 1:00pm and the Book Links AGM from 1:00 - 1:30pm booked separately.
Other events focusing on the exhibition will be hosted by The Lighthouse Toowoomba during October including Caroline Magerl in the Quirky Lecture Series and an in-converstation with Nette Hilton. To keep up with the program, follow The Lighthouse.
The exhibition is a joint project between The Lighthouse Toowoomba and Book Links.
Book Links is also running a campaign through the Australian Cultural Fund to raise additional funds to pay Caroline to present free workshops for children in Toowoomba. The Lighthouse Toowoomba is providing free gallery space in partnership with Book Links and management of the exhibition and additional activities developed around the exhibition.
Caroline Magerl is an award-winning and internationally distinguished illustrator, cartoonist and painter, who is now recognised as a unique and arresting presence. Her work spans from dark, enigmatic oil paintings, through incisive cartoons, to lively children's book illustrations. It has been exhibited in a variety of galleries and art fairs and celebrated in numerous publications.
In 2001 Caroline was awarded the Children's Book Council of Australia Crichton Award for new talent in children's book illustration for her picture book Grandma's Shoes (written by Libby Hathorn) and her latest award being the 2021 CBCA Honour Book for Picture Books as author and illustrator of Nop. She has been a May Gibbs Fellow and received an ASA children's picture book grant to work on her book, Hasel and Rose. Her most recent book is Piano Fingers and the illustrations were recently exhibited in London.
'Magerl's book illustrations are a compelling combination of a child's innocence and experience placed within a richly imagined world. They are produced with unusual craftsmanship by the use of pen and ink line and crosshatching imposed over softly vibrant watercolour washes. From this, a distinct and pleasingly playful sense of surrealism has emerged.' Chris Beetles, Gallery St James London.
Venue
The Lighthouse Toowoomba
The Write Gallery
126 Margaret Street
Toowoomba, Qld 4305
Contact Details:
Jenny Stubbs info@booklinks.org.au 0409 266 786