Fyansford Paper Mills - Heritage Tours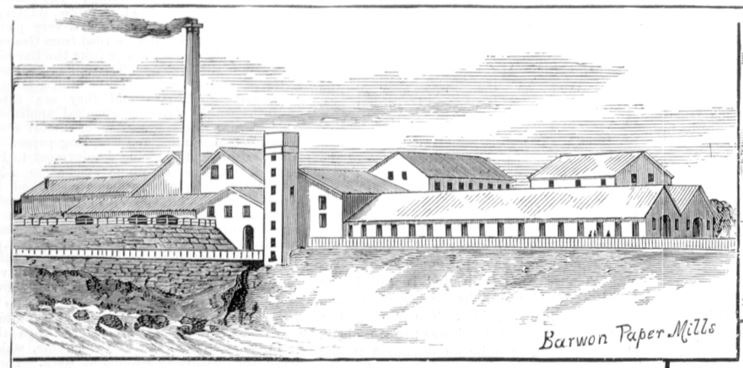 About
The Fyansford Paper Mill paper mill complex, was constructed between 1876 to 1878 using local bluestone and brick, and comprises the original mill buildings, manager's house, six workers' cottages, a bluestone water race with impeller, tower and stone weir. Its Heritage Victoria listing underlines its importance. The Paper Mill buildings and water race are an impressive example of industrial architecture of the time. Manufacturing began in 1878 with early paper made from rags and cloth, then shredded before being processed. Your tour takes you through this heritage listed site to follow the paper making trail and hear stories and historic details along the way. The Fyansford Paper Mill is now home to a collection of artisan workshops and galleries, a winery and restaurant, a café, a wellness centre and more.
Tours finish at the Door Gallery Café where you can enjoy a tea, coffee & lunch.
Tours cost $10 per adult and $6 per child (under 18).
Mid week and Group Bookings on request.
Dates
Sunday 26 March 2023 - Wednesday 16 August 2023 (UTC+10)
Location
Fyansford Paper Mills
100 Lower Paper Mills Road, Fyansford Victoria 3218