Music, she wrote | In venue tickets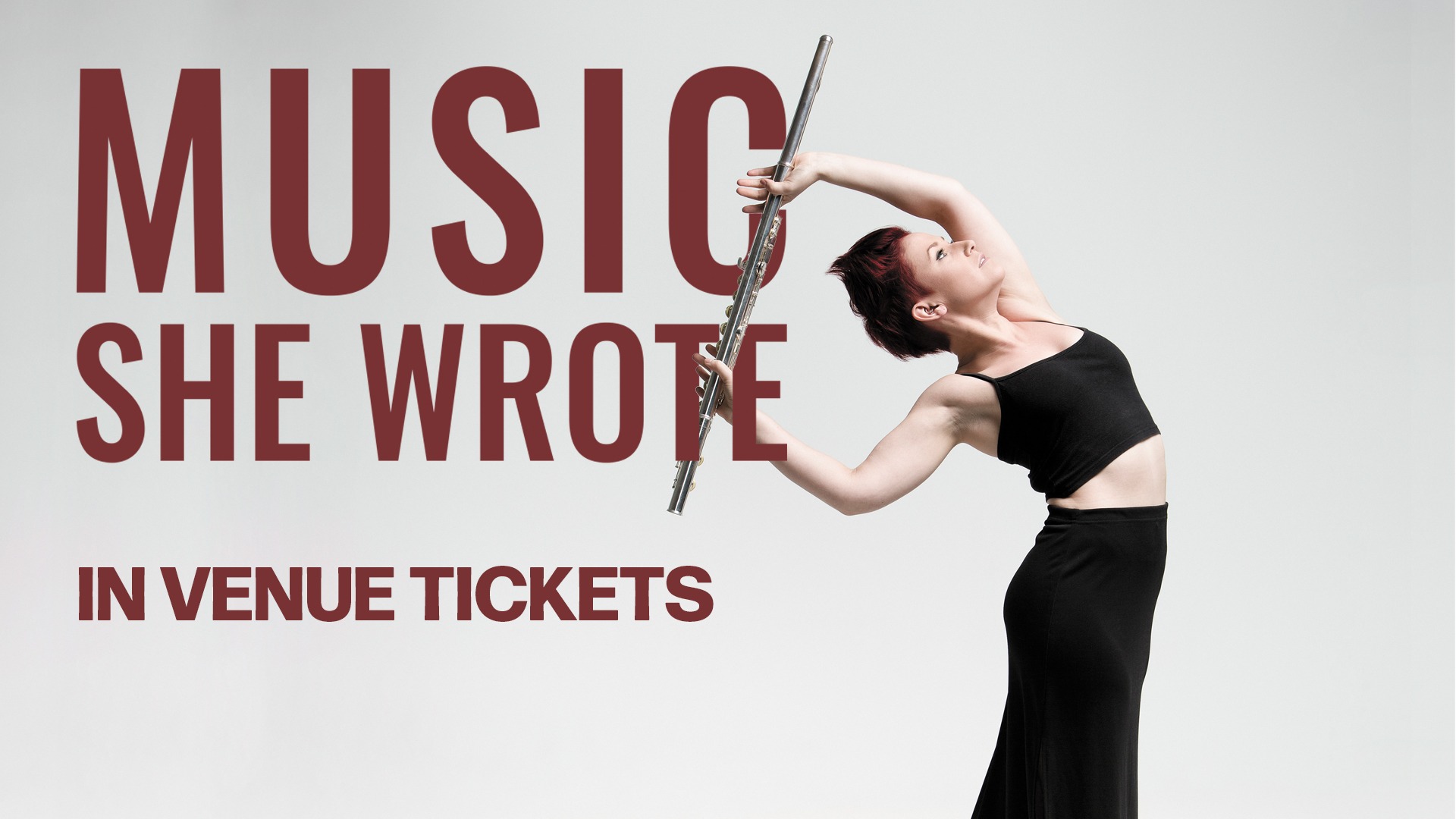 Following two highly acclaimed festivals in 2021 and April 2022, 3MBS Melbourne 103.5FM proudly presents Music, She Wrote at the Malvern Banquet Hall this September, featuring a line-up of Melbourne's most celebrated, imaginative, and engaging classical, baroque and folk musicians.
These tickets are to attend the performances live at the venue.
Concert 1: RESTORE
Friday 23 September, 7pm: Eliza Shephard, The Consort of Melbourne
Eliza Shephard Don't Knock, Smash
Janice Misurell-Mitchell Sometimes the City is Silent
Eve Beglarian I Will Not Be Sad In This World
Sophie Lacaze Voices of Australia
Amy Beth Kirsten Pirouette on a Moon Silver

Sally Whitwell/Hildegard von Bingen - O wisdom
Raffaela Aleotti - Vidi speciosam (I saw the fair one)
Vittoria Aleotti - O dolce eterno Amore (O sweet eternal love) & Io, dal sofferto fuoco (I, scorched by the fire)
Maddalena Casulana - Io di odorate fronde (I, from the scented fronds) & O notte, o cielo, o mare (Oh night, oh sky, oh sea)
Cecilia McDowall - Alma redemptoris mater (Loving Mother of the Redeemer)
Clara Schumann - Abendfeier in Venedig (Evening celebration in Venice)
Fanny Mendelssohn Hensel - Schöne Fremde (A beautiful foreign land) & Schilflied (Reed song)
Alice Chance - Shadow

Concert 2: RENEW
Saturday 24 September, 7pm: Evergreen Ensemble, Big Fiddle Little Fiddle
Alice Chance: Saturation
Alice Chance: Odd Ditty
Alice Chance: Song
Alice Chance: Mosaic
Louisa Wise - All of These Things are You & Witches Reel
Jessica Foot - Cake in the Post & Plow Street
Josefina Paulson - Louise
Louise Godwin - Not a Hambo & Something in 7/8
Nancy Kerr - Something for Liam
Claire Patti - Daisy's Sunrise
Concert 3: REBEL
Sunday 25 September, 2pm: Music, She Wrote String Quartet
Kyla Matsuura-Miller and Emma Hunt (violins), Katie Yap (viola), and Elina Faskhi (cello)
Florence Price arr. Elaine Fine - Thumbnail Sketches of a day in the life of a washerwoman
Hilary Kleinig - Cockatoos
Emily Sheppard - Aftermath
Missy Mazzoli - Lies You Can Believe In
Elena Kats - Chernin Blue Silence
Grazyna Bacewicz - String Quartet no. 4
3MBS Melbourne 103.5FM is Melbourne's only community classical and jazz broadcaster. Founded in 1975, 3MBS was the first licensed FM station in Victoria and led the way for the introduction of community radio in Australia. 3MBS passionately supports classical music and jazz, especially Melbourne musicians and composers. The station relies on listener support in the form of subscriptions, donations and bequests. If you have any questions about how you can support 3MBS, please contact us at (03) 9416 1035 or email info@3mbs.org.au.
Get directions