Ecosocialism 2022 - System change not climate change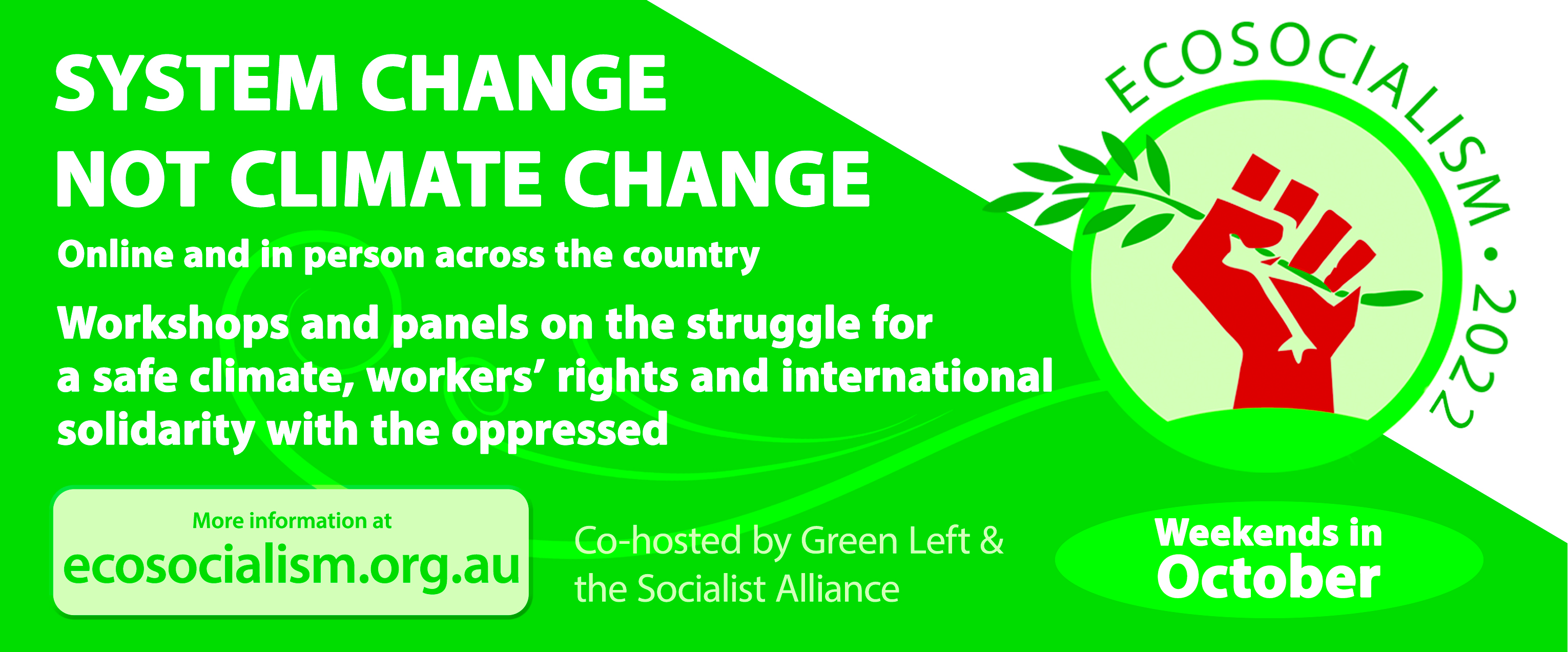 About
A ticket bought for any one session is valid for ALL sessions whether you attend in person or on-line. You DO NOT need to buy multiple tickets for multiple sessions.

You will also be sent a Zoom link which can used for any of the on-line sessions. For more detail about session times and topics go to https://ecosocialism.org.au.
DATES
Saturday 1 October, Newcastle, 9am-9pm, Resistance Centre, 1st floor 472 Hunter St City
Saturday 8 October, Melbourne, 10am-6pm, AMWU Office, 251 Queensberry St Carlton
Sunday 9 October, Sydney, 11am-4pm, Resistance Centre, 22 Mountain St Ultimo
Sunday 16 October, Cairns, 9am-6pm, Elixir Bar, 92 Abbott St
Tuesday 25 October, Parramatta, 6:30-8:30pm, Activist Centre, Unit 3, 29 Macquarie St Parramatta
Wednesday 26 October, Brisbane, 6:30pm (Qld time), Albion Peace Centre, 102 McDonald Rd Windsor

All sessions are online and in the respective locations. One ticket enables attendance at all sessions (either in person or online).
Location
Online event access details will be provided by the event organiser