Sydney Sings...(R) Imagine - Redfern Oratorio/ Ode to Joy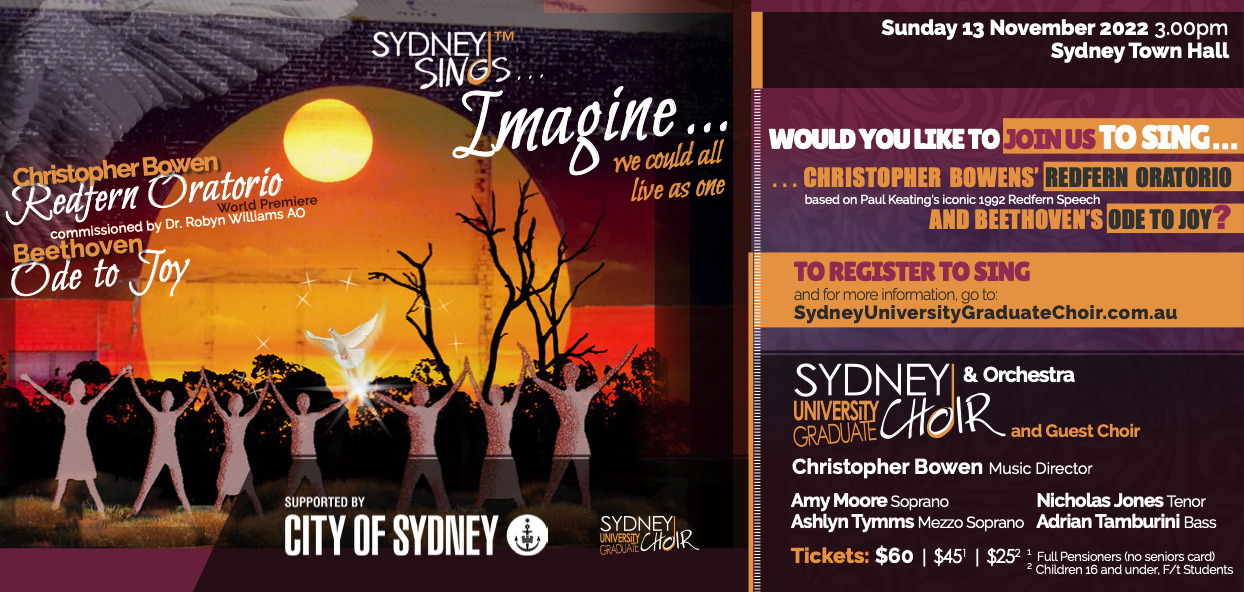 Sydney University Graduate Choir will once again present a Sydney Sings® event this year at the Sydney Town Hall on Sunday 13th November. Join us for the world premiere of The Redfern Oratorio composed by Christopher Bowen with the libretto by Pamela Traynor and commissioned by Dr. Robyn Williams AO. The concert will also feature the mighty "Ode to Joy" from Beethoven's 9th Symphony.

The choir will be joined by a symphony orchestra and professional soloists Amy Moore (soprano), Ashlyn Tymms (mezzo soprano), Nicholas Jones (tenor) and Adrian Tamburini (bass).

Inspired by Paul Keating's significant 1992 Redfern Speech The Redfern Oratorio imagines a shared future with Indigenous Australians and a longing for reconciliation. It also echoes the hopes and aspirations of Beethoven's Ode to Joy.
Location
Sydney Town Hall
483 George Street, Sydney NSW 2000