​
Waybali Murruway - String Making and Jewellery Workshop (SOLD OUT)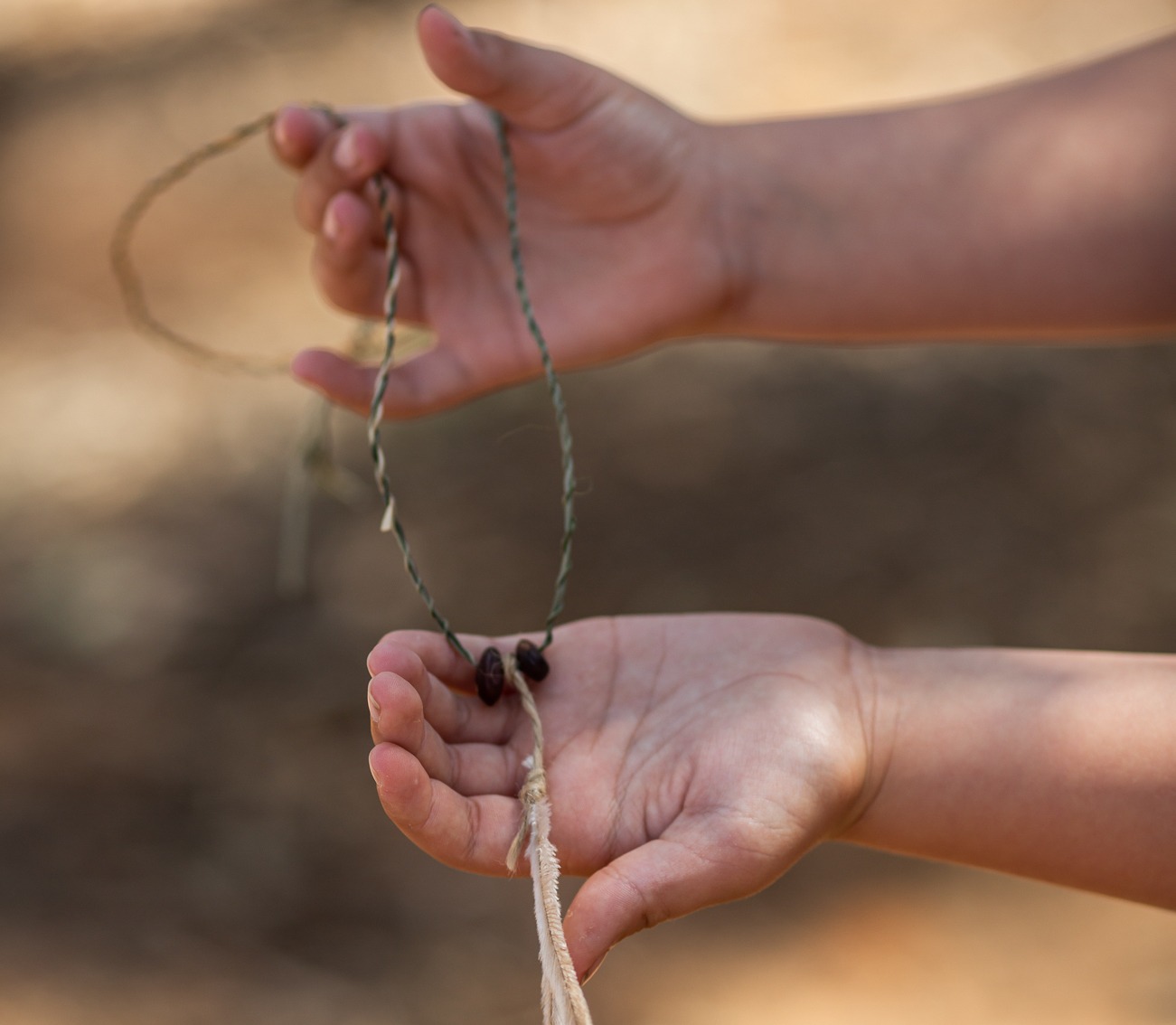 JOin debbie wood and her family in using cumbungi, a native and local plant used for millennia, to make string.
You'll also get to create your own jewellery using string and other natural items provided.
This workshop forms part of the programme for Waybali Murruway, a multi-year rejuvenation project with the Wiradjuri communities exploring Aboriginal and alternative agricultural practices.
Waybali Murruway has been a part of a revival around gathering resources, plant knowledge and skills in traditional weaving practices.
Over five years, this project has connected people across four generations and six communities; Mitta Mitta, Mutta Mutta, Ngurrungera, Wagga Wagga and Gudhamangdhuray demonstrating a capacity for cultural resilience; forgotten practices being reimagined and pride regained.
All materials and light catering provided.
To avoid waste, please bring your own water bottle and keep cup.
DATE & TIME
Saturday 29 October, 2022
1.00pm - 3.00pm
Location
Museum of the Riverina Historic Council Chambers Site
Corner Baylis Street and Morrow Street
WAGGA WAGGA, NSW 2650
cOST
Free. Bookings essential as places are limited.
15 places available
ACCESSIBILITY
This venue is wheelchair accessible. If you have specific access needs please contact us before booking your place.
CONTACT DETAILS
Melanie Evans, Curator and Lead Artist | weaver.melaniee@yahoo.com.au
Anna Schoo, Creative Producer, The Wired Lab | info@wiredlab.org
---------------
​