Humpty Dumpty: The Eggs Files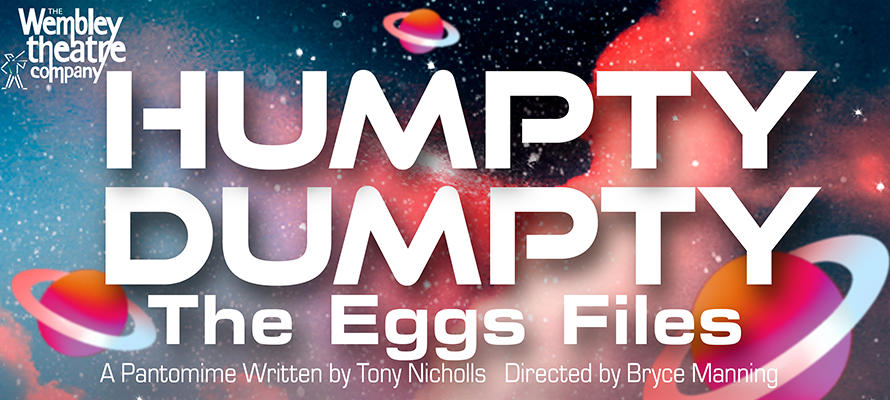 About
Not so long ago, in a galaxy not a million miles from the Wembley Theatre, there is wailing and gnashing of teeth. The little robot, Hum2Dum2, has gone missing with him the secret files that could end the reign of the evil Queen Pangea. In desperation, Prince Jaywalker, the heroic leader of the rebel forces, sets off to find the errant droid, but unknown to him, Queen Pangea and her mysterious assistant, Daft Ada, have despatched her nasty sons to get to him first….

Meanwhile, Hum2Dum2 has crash-landed on Planet Pantomime, where he has been taken in by local good person Delilah Scaraway, the Old Woman Who Lives in a Shoe. The trouble is that Humpty Dumpty, as he is now known, has lost his memory………..!

So begins the Wembley Theatre Company's 2022 production of the pantomime HUMPTY DUMPTY: The Eggs Files, providing eggs-hilarating free-range entertainment for the whole family!

Will Humpty's memory be restored? Will Delilah ever find true love? Will Queen Pangea be defeated?
Location
The Wembley Community Centre
40 Alexander Street, Wembley WA 6014