An Evening with Jennifer Robinson and Keina Yoshida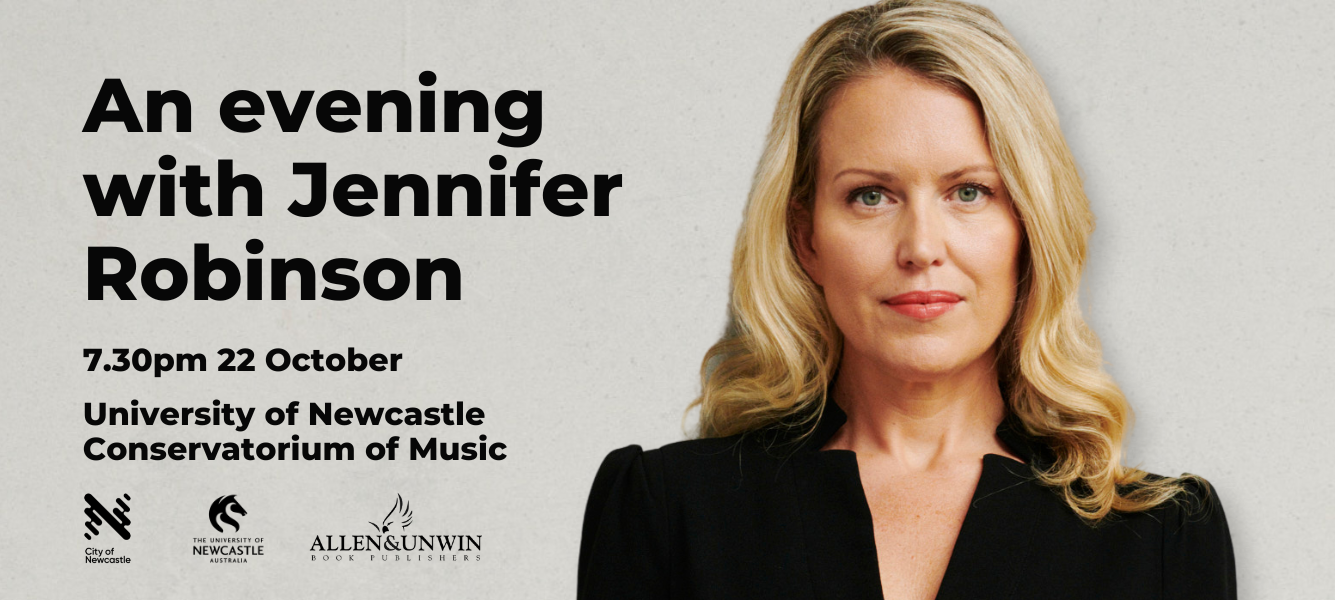 About
Newcastle Writers Festival presents this special event with internationally respected lawyer Jennifer Robinson.
Journalist Maddison Connaughton will host this conversation, which will centre on Jennifer's new book How Many More Women? Exposing How the Law Silences Women, co-written with Dr Keina Yoshida.
Jennifer represented Amber Heard in relation to Johnny Depp's 2020 defamation case in the United Kingdom and has defended Julian Assange and advised WikiLeaks since 2010.
How Many More Women? examines the laws around the world that silence women, and explores the changes we need to make to ensure that women's freedoms are no longer threatened by the legal system that is supposed to protect them.

This event is proudly supported by City of Newcastle.
Location
Harold Lobb Concert Hall
Conservatorium of Music, Corner of Auckland & Laman streets, Newcastle NSW 2300