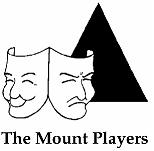 Presents
TMP 50th Anniversary Book 1972-2021
Description
A 320 page full-colour book commemorating 50 years of The Mount Players theatre company, formed in 1972 in Mt Macedon, Victoria, by Nevil Thurgood. From the humble beginnings of a dozen members performing one-act plays, fifty years later the 'Players' is still be going strong. The Company has put on hundreds of shows and is the proud custodian of the beautiful Mountview Theatre.

This book is a tribute to those who were involved from the very beginning and those who took it forward with dedication and passion, despite some serious and devastating setbacks, over the next five decades. Recognition is given to those who were integral to the Company's development as well as many of those who were involved in productions, both on stage and behind the scenes. Each one has left their own creative legacy which has shaped and prepared the Company for the next years.

If you are one of the thousands of members who have participated with The Mount Players in that time, this book is for you!
For ticket queries, please contact Karlana: karlana_mountplayers@icloud.com