2022 Run For Palestine - ADELAIDE

Join Adelaide's annual Run For Palestine
A family fun run day with a difference - run, walk or push a pram for Palestine
Run for Palestine
Connects you to making a real and direct difference to Palestinians
Stands with Palestinians and amplifies their voices in calling for equality, justice and their human rights.
A great family day out to raise awareness, funds and hope for a fair go and a just peace for our friends in Palestine.
Choose a:
5km RUN (1 lap)
5km WALK (1 lap)
... around Adelaide's beautiful linear park along the Torrens River in Adelaide city.
Come and enjoy Palestinian food and see the Palestinian Dabkeh dance group perform.
All profits from this event will go to support the humanitarian, educational and advocacy work of the Australian Friends of Palestine Association (AFOPA), a local not-for-profit organisation based in Adelaide since 2004.
Note: Pre-event online registrations close Friday 25 NOV 4.00 pm.
You can also register to participate on Sunday at Bonython Park at 9:30AM. We would appreciate online registrations.
AND remember to:
wear your Run For Palestine T-shirt from last time; new participants receive a t-shirt with their registration
bring your water bottle - SA water fountain available on site!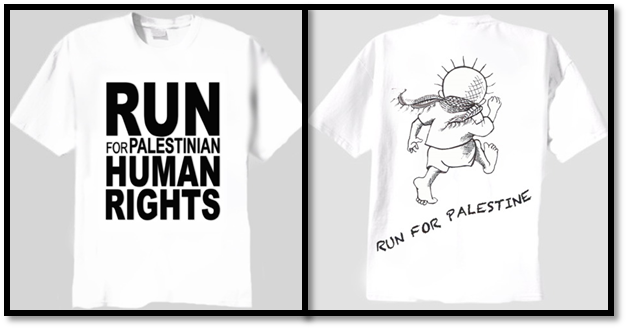 Ticket prices:
Adults (18+ years) - $20
Students and 13-17 year years - $10
Child (12 & under) - FREE
Ticket price includes a T-shirt and a Certificate of Completion for each participant.
Great prizes for winners!
To complete your booking, we'll need the name, date of birth and contact phone/email for each participant, plus an emergency contact please.

Note: you can book a maximum 8 people/tickets here at each booking. Please be aware that there's an additional 30c Trybooking fee added to the cost of each ticket.



Date/Time: Sunday, 27 November 2022, 10:30am-2:00pm
5km WALK - start 10:50am
5km RUN - start 11:00am
Venue and start/finish point:
Bonython Park - lawn/oval area behind the kiosk
Port Road, Adelaide, SA 5000
Contact Details: