THE PILLOWMAN by Martin McDonagh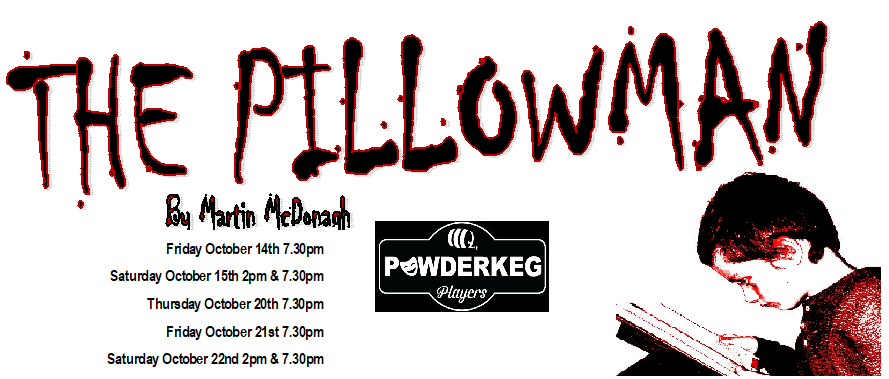 About
In a totalitarian state a Writer is questioned by the authorities about a spate of murders that bear similarities to his short stories. Is this life imitating art or something more sinister?
This black comedy widely regarded as one of the greatest plays of the past 25 years, examines the role of the artist in society and asks what price do we pay for freedom of expression.
"The Pillowman is a spellbinding stunner of a play. Comedies don't come any blacker than this." BEN BRANTLEY, NEW YORK TIMES
"We like executing writers. Dimwits we can execute any day. But, you execute a Writer, it sends out a signal..."
Location
Dempster Park Hall
82 Phoenix Street, North Sunshine Victoria 3020