Sound Meditation with Christina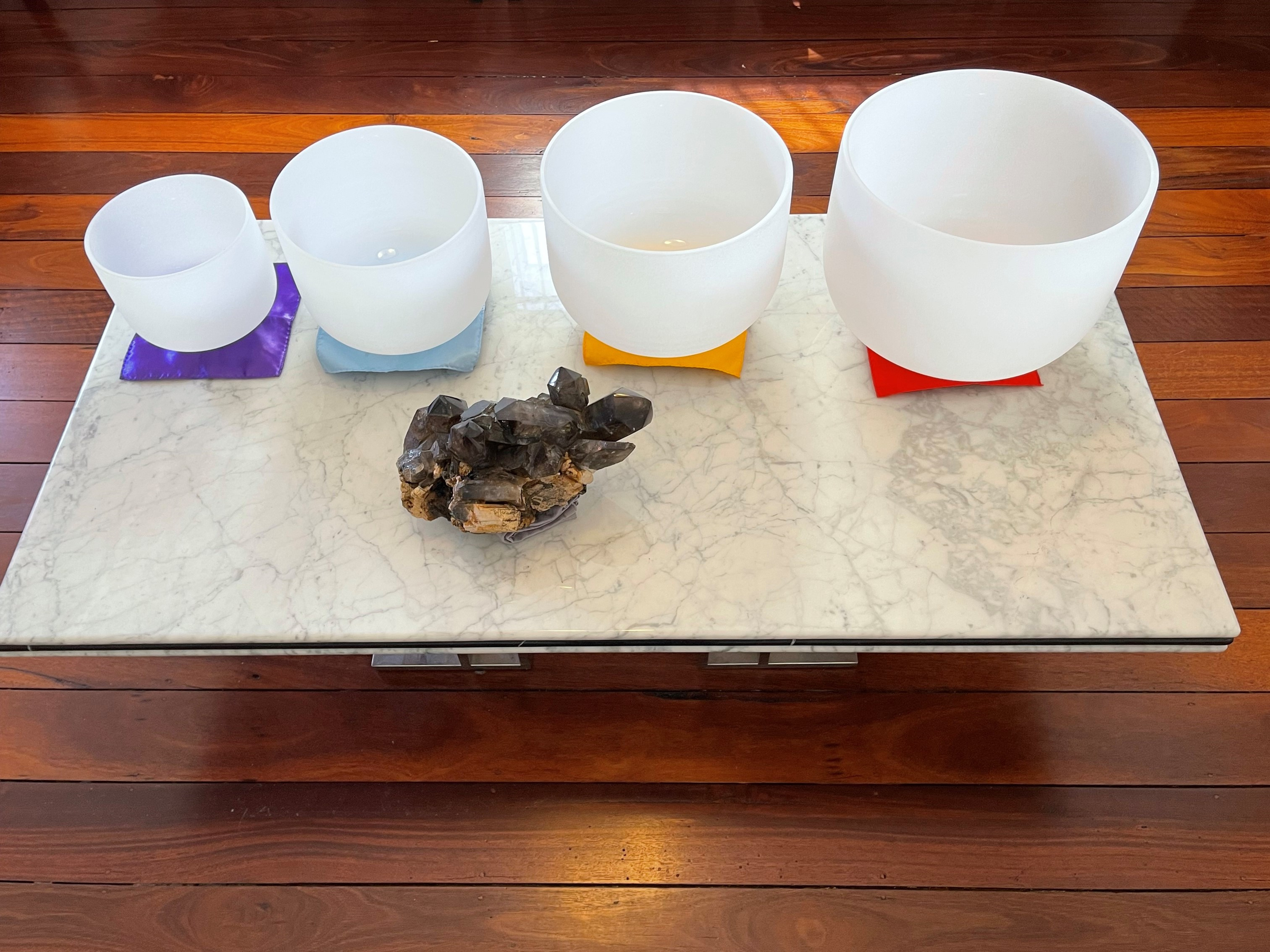 About
Sound Meditation is the practice of using music and sound which produces a vibration that taps into our body's natural vibrations to clear your mind and bring you into a deep state of relaxation and meditation.

Using sound has ancient roots in cultures all over the world and these sessions use crystal singing bowls aligned to your chakras, gong and Hawaiian instruments. Research shows that music has mental and physical health benefits in improving sleep, blood pressure, physical pain and mood by reducing stress, tension, anger, anxiety and fatigue. You don't need to do anything or know how to meditate you can simply sit and enjoy the sound.

Christina is an experienced Sound Meditation facilitator as well as a Reiki Master practitioner and Reflexologist. She is passionate about sharing this relaxing and rejuvenating practice so you can enjoy a state of peace and clarity which will flow into your day to day life and your sense of wellbeing.
There are options to be seated or to lay down, if seated you can bring a blanket and eye mask if you have one and for laying down you can bring a yoga mat, blanket and pillow. Tea and water is available or feel free to bring your own water bottle. Please arrive 10 minutes before the session to get settled.
There is space for 5 seated and 4 to lay down.
Dates
Thursday 14 December 2023 - Thursday 25 January 2024 (UTC+08)
Location
Maylands Wellness
218 Whatley Crescent, Whadjuk, Noongar Country, Maylands WA 6051
Sessions
SESSIONS
DESCRIPTION
STATUS