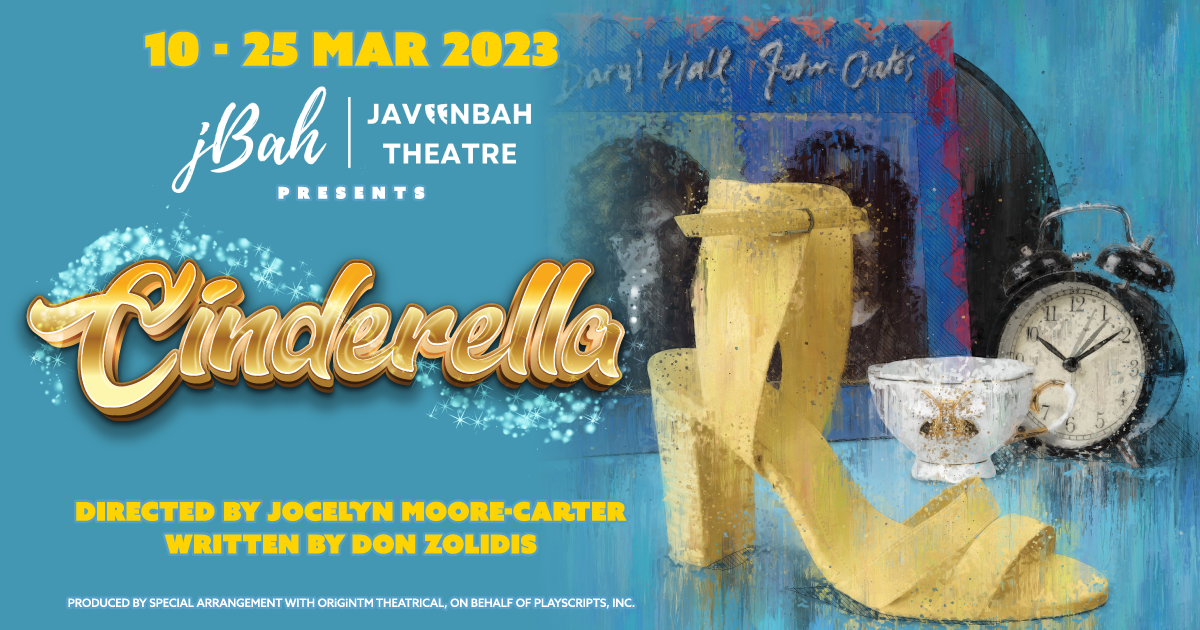 This Cinderella isn't about princes and princesses. It's about a single woman in her early 40s trying to go on a date, and a single guy who has an unreasonable fear of not being heard over loud music in bars. There may not be any ugly sisters, but there's the occasional mysterious animal. There's midnight. There's a show. There's dancing. And there's beautiful transformation.
RATING: This show is suitable for audiences of all ages
TICKET PRICES
Ticket

Type

Price

Adult

$30

Concession

$28

Member

$25

Group (10+)

$28

School Groups (10+) #

$15

# School group pricing cannot be accessed online. Please call our Box Office on 0417 004 466 to arrange your booking.
WALK-IN TICKETS
The online booking ticket window closes 90 mins prior to performance time. When the booking window shows as CLOSED, walk-in tickets may be still be available at the theatre. However, to ensure you have a seat it is highly advisable to pre-book.
COVID-19 SAFETY INFORMATION
For the safety of all cast, crew, volunteers and patrons, we encourage all patrons to practice good health & hygiene practices. This includes -
sanitising and / or washing hands with soap and water frequently

sneezing or coughing in to your arm or a tissue and placing the used tissue in a bin

where practical, maintaining a distance of 1.5m from those not in your household

staying home if you have any COVID symptoms or are required to do so under Government health requirements.

making a choice to wear a mask if desired
LOCATION
Javeenbah Theatre
Cnr Stevens & Ferry Streets, Nerang Queensland 4211