¡FIESTA! FESTIVALS IN MODERN MEXICO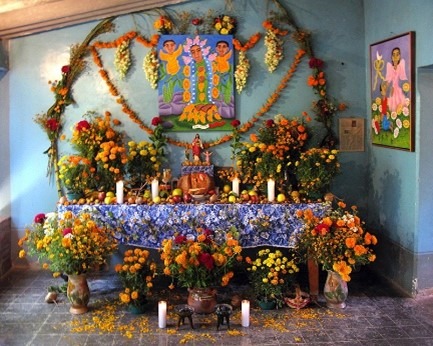 About
Mexico has a vast range of cultures and a rich variety of festivals. Visually splendid, many festivals feature flamboyant processions and masked dances with elaborate costumes.
Mexican fiestas are often preceded by extensive and costly preparations. While some festivals commemorate national events, most are religious in inspiration. For example, Mexico's Day of the Dead festival combines Christian elements with aspects inherited from earlier religions. This is not a sombre occasion, but a time for feasting and reunion. This lecture draws on Chloe's travels in Mexico and features objects that she has collected for the British Museum.

Chloë Sayer, based in London, is an independent scholar, author and curator, specialising in the art and culture of Latin America. A fluent Spanish-speaker, she has spent many years researching ancient traditions and contemporary craft skills.
Location
Michael Hoskins Centre The Armidale School
Brown Street, Armidale NSW 2350