Therry Theatre 2023 Subscription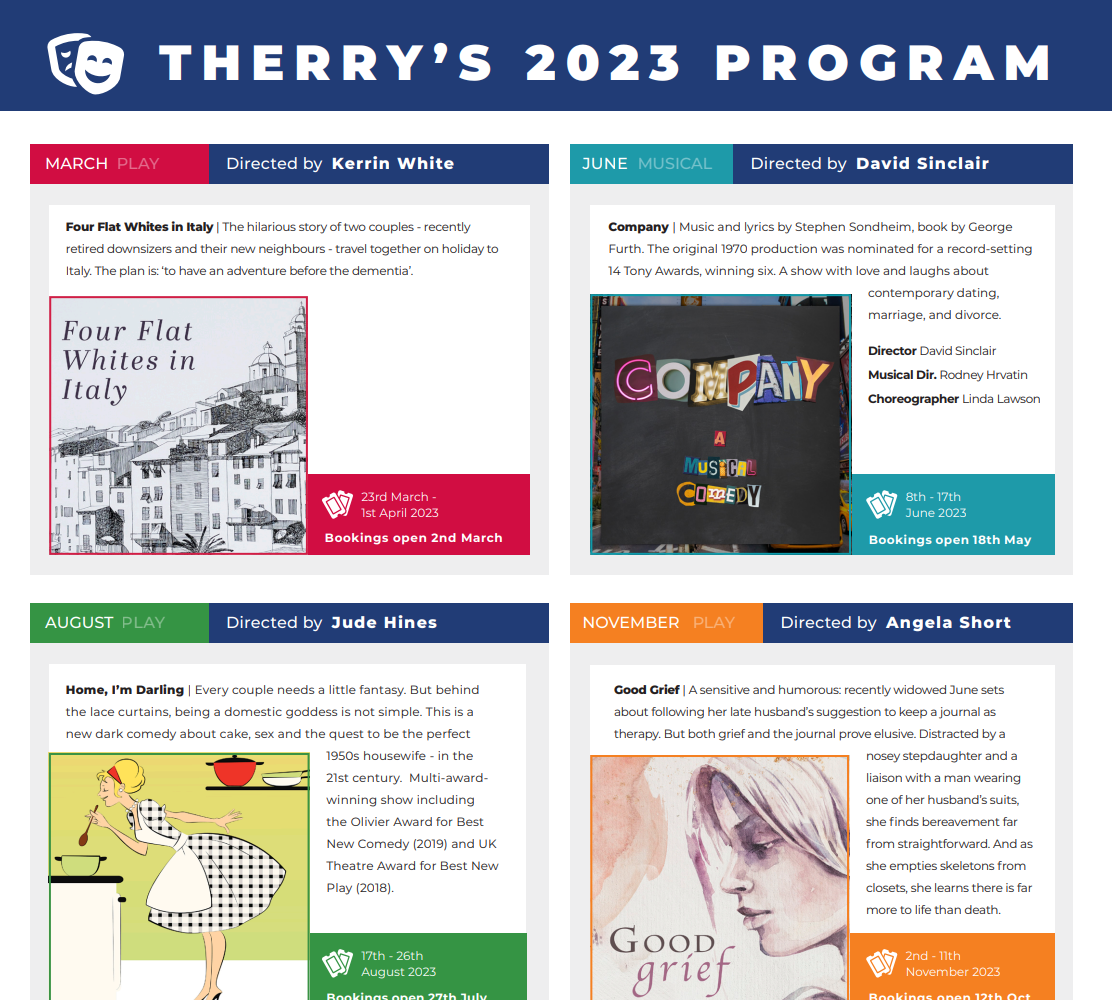 A Therry Theatre subscription remains the best-value live theatre entertainment in Adelaide. It makes a wonderful gift, giving year-round pleasurable experiences to the recipient. It's a gift opportunity for birthdays, wedding anniversaries, or Christmas.
Therry subscriptions come in two membership packages.
Package 1 – 2023 membership with pre-paid musical.
Package 2 – 2023 membership, musical NOT pre-paid
Membership is valid for the 2023 calendar year and entitles the holder to two tickets (double) or one ticket (single) to Therry's plays, in addition to unlimited discounted tickets to our June musical Company. Whether or not the musical is pre-paid, ALL members are entitled to discounted musical tickets ($28 in lieu of $40 for adults and $30 concession).
Therry's 2023 program is full of fun and laughter and some heart-warming tenderness too.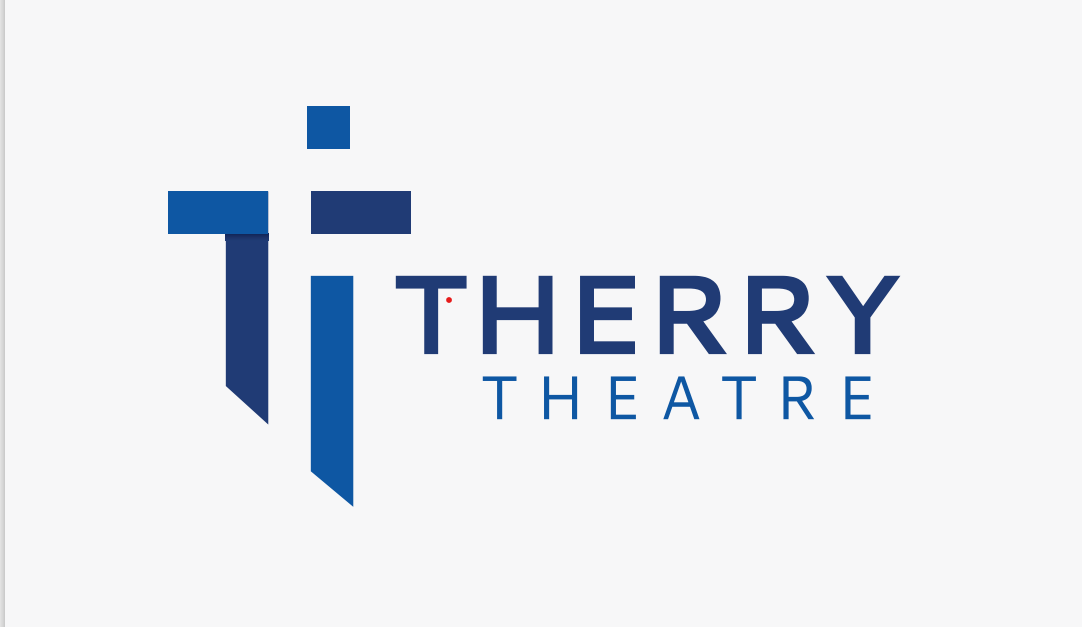 Contact Details
Membership/subscription inquiries Mon to Fri, 10 am to 4 pm (Amanda): 8278 1818
Bookings and ticketing inquiries Mon to Fri, 10 am to 4 pm (Lorraine): 0411 924 566