The Robertson Brothers 1960's Variety Show - Camden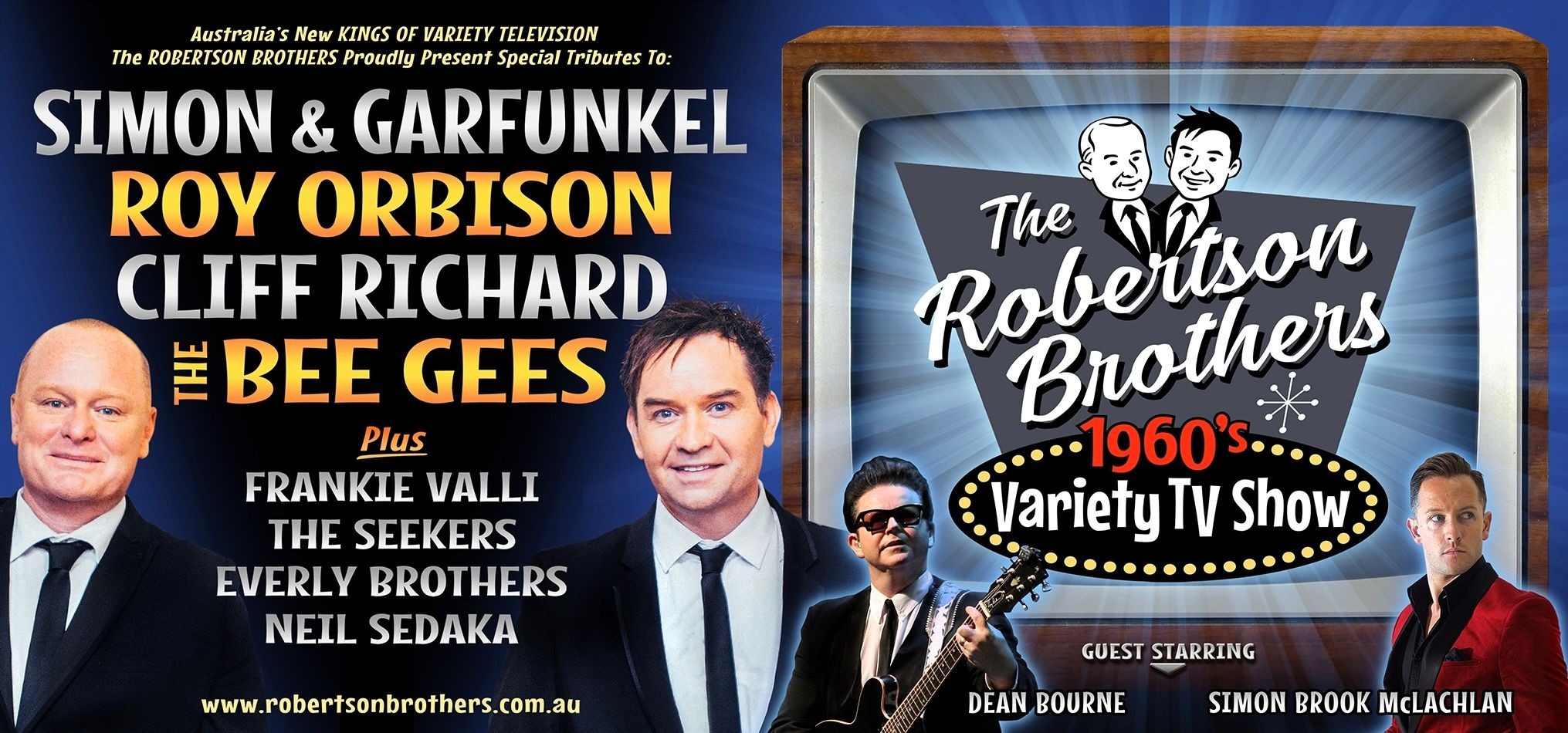 Following their Sold Out National Tour in 2022, Australia's new 'Kings of Variety Television' are back in 2023 with a brand new show!

The Robertson Brothers are thrilled to be returning with their new heart - warming and uplifting 1960's Variety TV Show!

Geoff and Ben Robertson are back as your charming and cheeky hosts for this nostalgic night of entertainment as they pay tribute to the musical giants of the 1960's - The Bee Gees, Simon & Garfunkel, Roy Orbison, Cliff Richard & The Shadows, Frankie Valli, The Everly Brothers, Neil Sedaka and The Seekers.
*Subject to change in response to COVID-19 Public Health Orders relevant at the time of the event.
Friday 18 August 2023 8:00 PM - 10:30 PM (UTC+10)
Location
Camden Civic Centre, Auditorium
Oxley Street, Camden NSW 2570
Contact Details