Queen Bohemian Rhapsody - Camden Civic Centre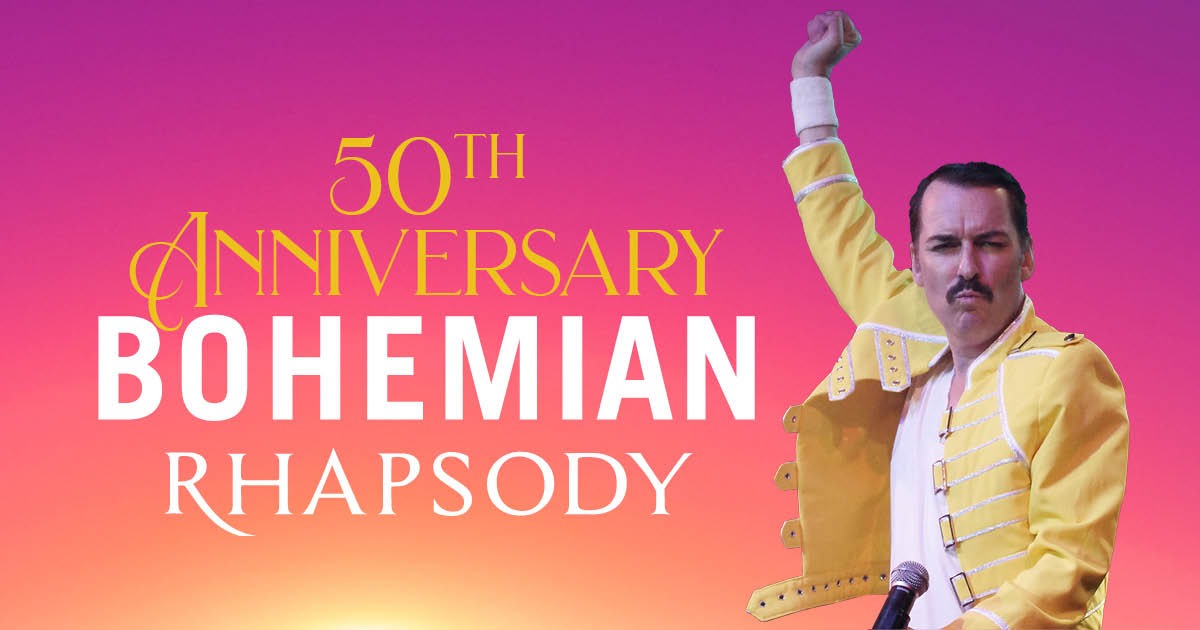 Starring internationally renowned Thomas Crane and band Bohemian Rhapsody.

PATRON WARNING:
Hazer lighting. Children must be accompanied by a parent or guardian. No one under 10 years admitted.
*Subject to change in response to COVID-19 Public Health Orders relevant at the time of the event.
Friday 21 July 2023 8:00 PM - 10:30 PM (UTC+10)
Location
Camden Civic Centre, Auditorium
Oxley Street, Camden NSW 2570
Contact Details