SEED - Young Entrepreneurs Program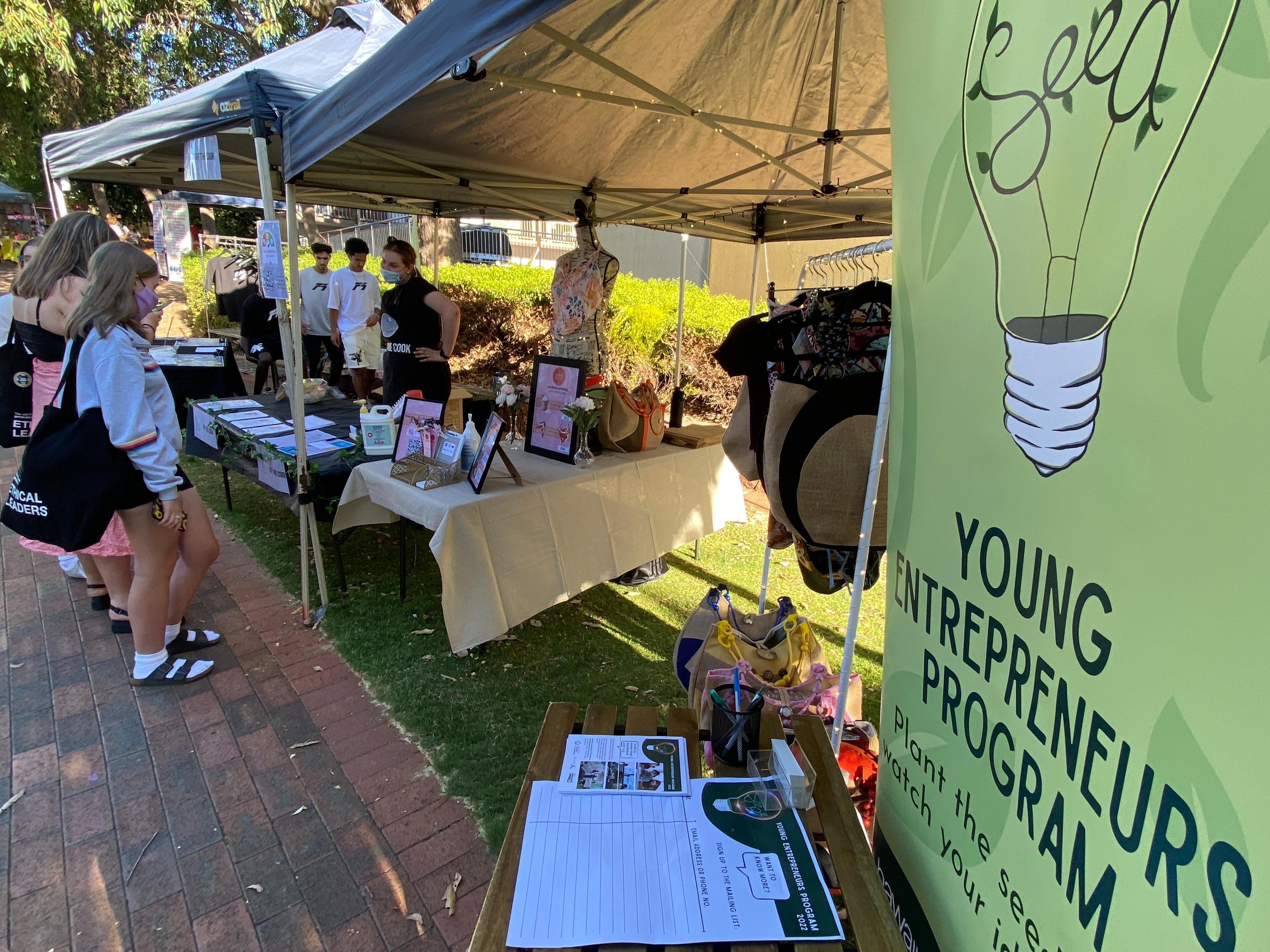 About
Are you a young person with a business idea that you need help getting off the ground? Do you live, work or study in the City of Kalamunda?
'Plant the seed and watch your idea grow'
In partnership with the Kalamunda Chamber of Commerce, Hawaiian's Forrestfield and Curtin University, we are calling out to anyone aged 15-25 with a business idea they want to pursue. Whether you are a foodie, artist, tech pro, online guru, beauty guru, designer or you may have a social enterprise idea, why not apply to grow your idea.
*Terms and Conditions Apply, click here for more information.
What is SEED?
The SEED Young Entrepreneurs program guides participants through the process of what it takes to start a business, through skill-building workshops with local business mentors, networking with previous SEED participants and support in creating their own business plans.
The 2021 finalists won a share in $2500 cash, plus free membership with the Kalamunda Chamber of Commerce, a stall at the Night Markets and tickets to their 2023 Business Excellence Awards.
Key Workshop dates
18 February-Start Building Your Business Plan and Meet the Mentors
Come along and share your exciting business idea or tell us about your already established micro business and begin work on your Business Model Canvas covering all things from Key Partners, Creating a Cost Structure to How to Build Customer Relationships and Revenue Streams. Spend the afternoon networking with local business mentors and previous SEED participants and getting tips on your Business Model Canvas.
Date: 18 February 2023
Time: 9:00am - 3:00pm
Venue: Kalamunda Community Learning Centre
Remaining Workshop Dates will be released as program progresses
Location
Various Locations throughout City of Kalamunda
For more information contact City of Kalamunda Youth
9257 9999
youth@kalamunda.wa.gov.au
Find us on Facebook at City of Kalamunda Youth and Instagram on Kalayouthservices