The Songs of ELVIS COSTELLO Victor Stranges & The Futurists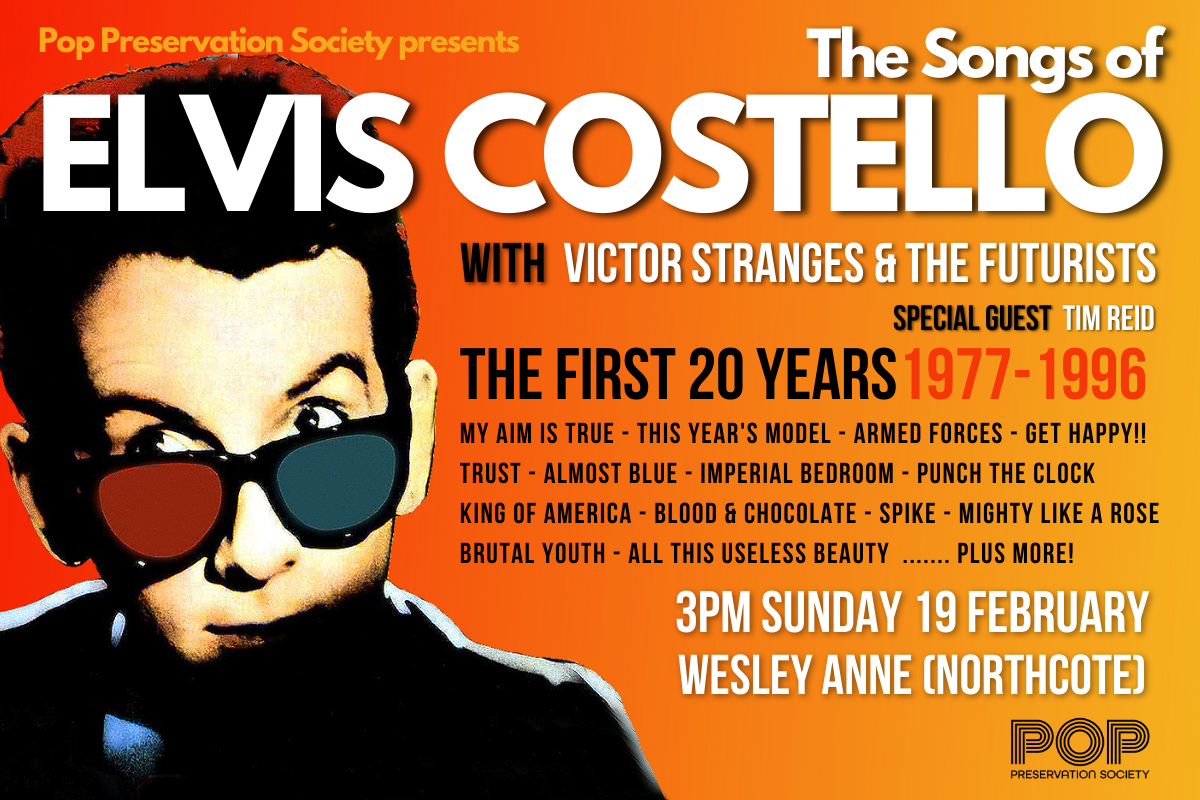 About
After their recent sell-out show, VICTOR STRANGES & THE FUTURISTS will again bring ELVIS COSTELLO's hits and obscurities to one of Melbourne's most iconic venues, Wesley Anne on Sun. 19 Feb. 2023.

The 4 piece band will play one and a half hours of songs drawing from Costello's first 20 years from My Aim Is True (1977) onwards.

Some of the the songs are stripped back, revealing their subtlety, glorious structures and remaining faithful to the original album arrangements. Others are given the full treatment. Playing the radio songs to the more unknown album tracks, it's the ultimate indulgence for the die hard Costello fan.

Special Guest performance from legendary Melbourne singer-songwriter, Tim Reid.

Watch the live show reel: https://youtu.be/zr-_sm4gtL8

victorstranges.com
timreidmusic.com
poppreservationsociety.com

NB- Full or partial ticket refunds for change of mind are not permitted under any circumstance. Please see terms and conditions.
Location
Wesley Anne
250 High Street, Northcote Victoria 3070