WDSN 2022 Speed Mentoring Event (SOLD OUT)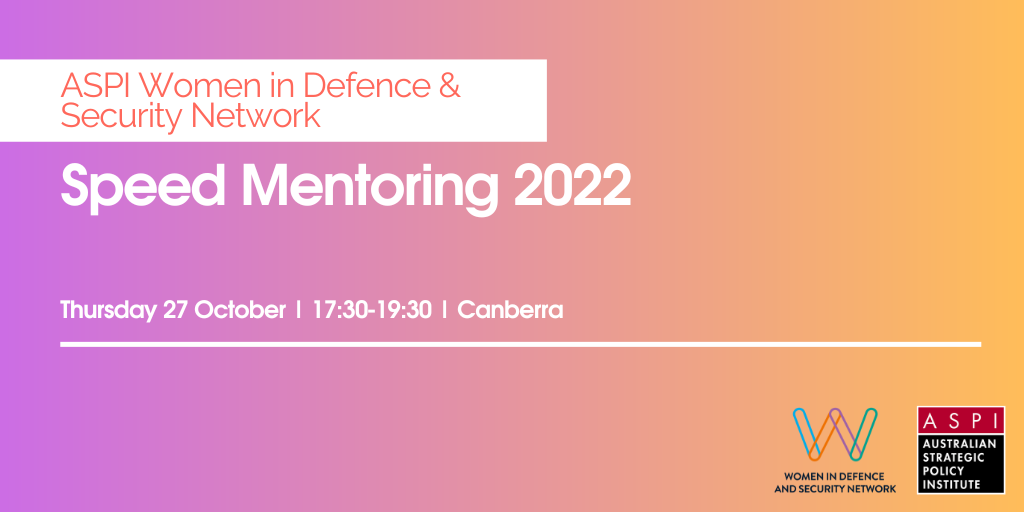 About
ASPI's Women in Defence and Security Network (WDSN) is delighted to invite you to attend the 2022 Speed Mentoring Event.

At this event, participants will have the opportunity to speak with a number of women working in foreign affairs, defence, national security and the intelligence community. This includes women across a broad range of topics in Parliament, the public service, industry and civil society. The mentoring sessions will be structured and we will provide detailed guidelines to participants prior to the event.

ASPI proudly supports and promotes the professional growth and advancement of women's careers and WDSN seeks to build and enhance mentor opportunities, professional networks and provide more platforms to share lessons learnt. Our goal is to help create and maintain a pipeline of diverse talent - people who work in, and remain interested in working in sectors that are vital to Australia's national interests.
Location
Australian Strategic Policy Institute
40 Macquarie St, Barton ACT 2600