Reporting on state elections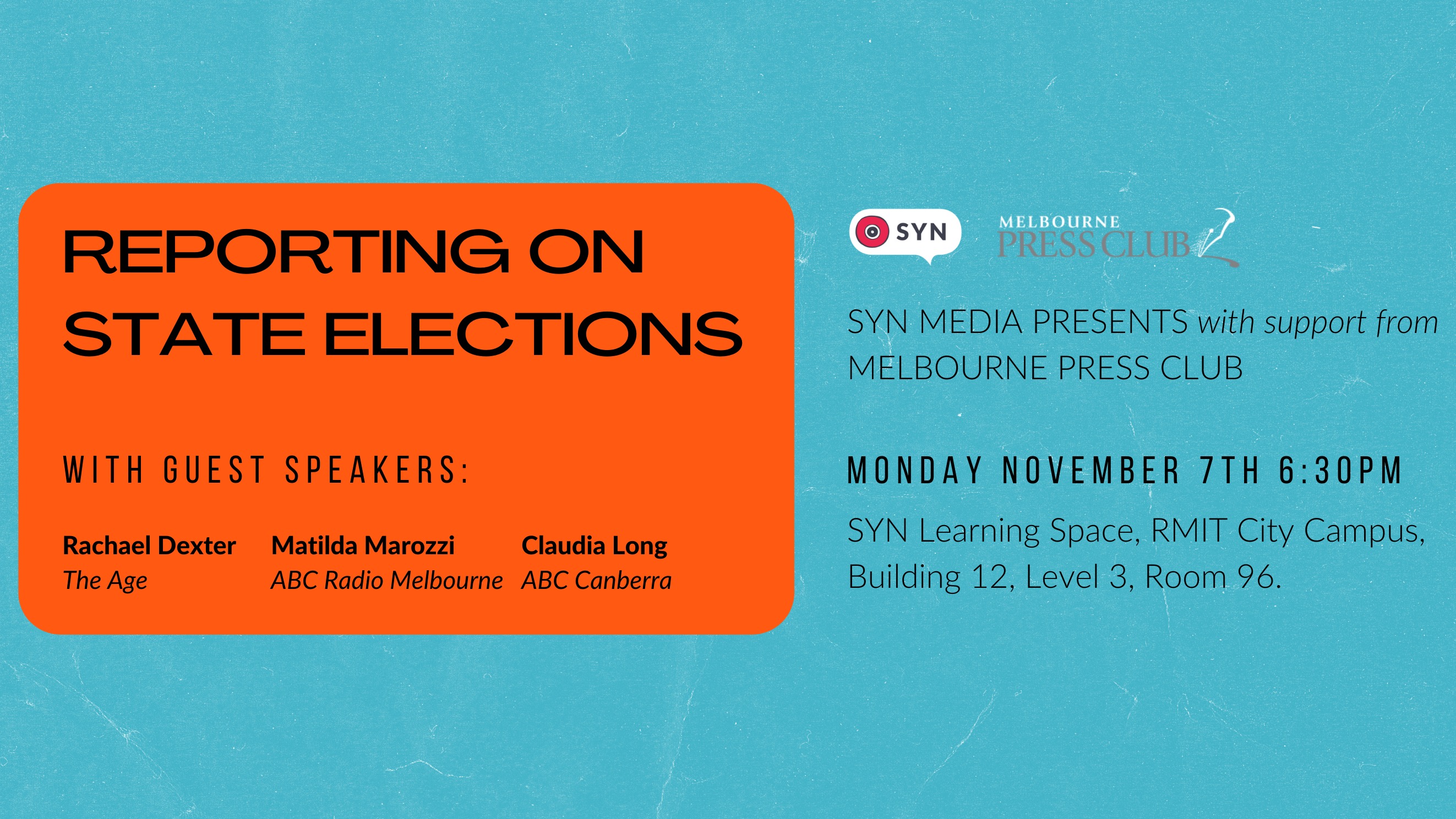 SYN Media is partnering with the Melbourne Press Club to bring 'Reporting on state elections' to young journalists ahead of the 2022 Victorian election.

Our exciting panel of guests includes City reporter for The Age Rachael Dexter, ABC Radio Melbourne investigative journalist Matilda Marozzi and ABC Canberra political reporter Claudia Long.

This event is open to all young journalists who wish to sharpen their political reporting skills. Admission for SYN and MPC members is free.
Location
SYN Learning Space
RMIT Building 10, Level 3, Room 96, Melbourne VIC 3000