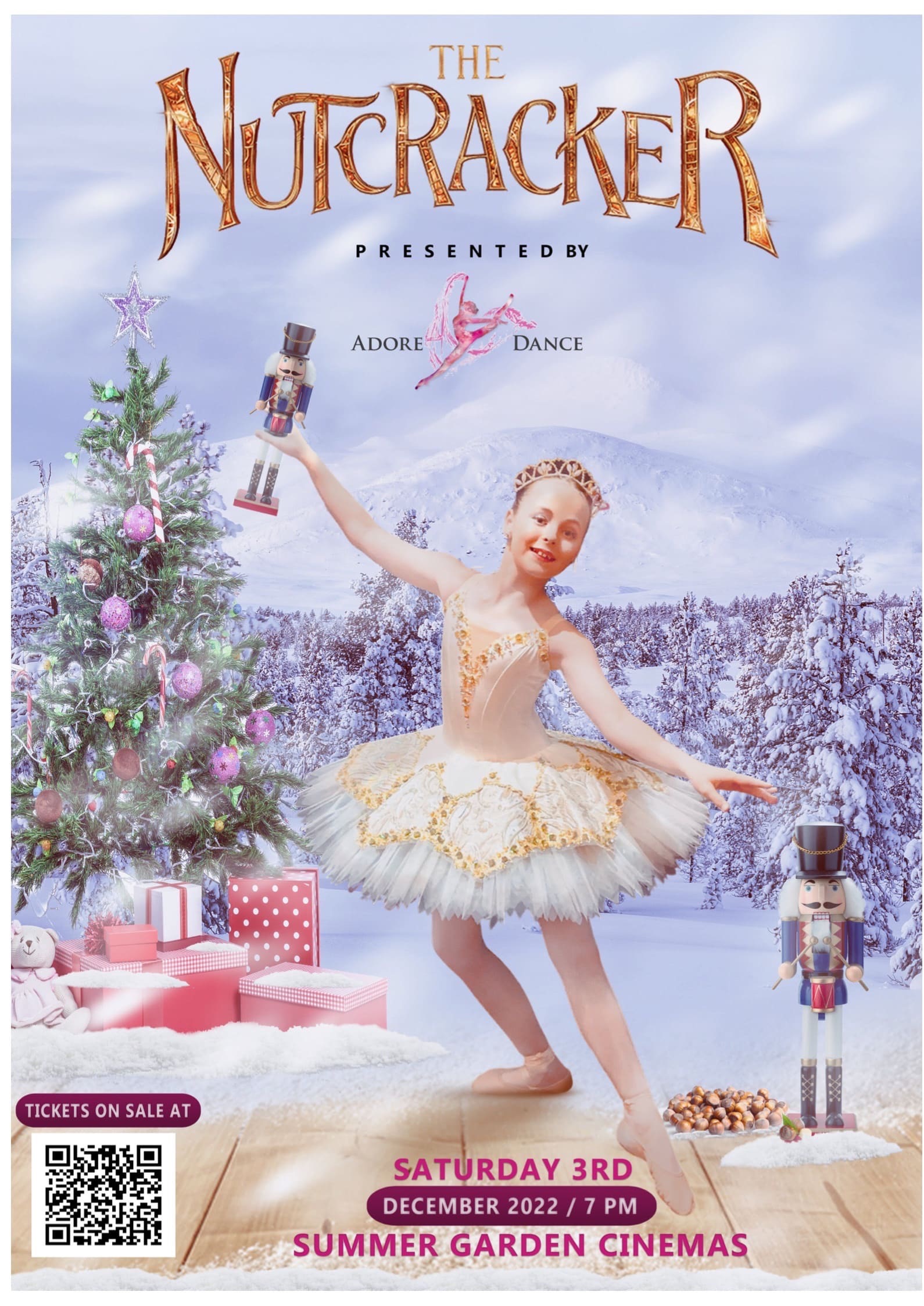 The Nutcracker is the story of one girl's journey to a magical land on Christmas Eve.
Clara, was gifted a Nutcracker doll by her Uncle Drosselmyer, a magical toy maker.
Once asleep Clara wakes to a new world with the Mouse Queen battling the Nutcracker Prince for the kingdom. Clara and Nutcracker then visit the land of the snowflakes, flowers and sweets where Clara can't believe her eyes.
It finally comes time for everyone to bid Clara and the Nutcracker Prince farewell. She tells the Nutcracker she wishes the adventure would never end and he tells her it won't for those who have an eye to see it.
Clara wakes up the next morning under the Christmas tree with her toy Nutcracker still in her arms.
Was it all just a dream? Or was it the magic of Christmas, come to life?
This story is a glimmer of pure Christmas joy for all ages and the family to enjoy.
Location
Summer Garden Cinemas
40 Murroona St, Queens Beach QLD 4805
Contact Details