West Australian Sustainable Education Forum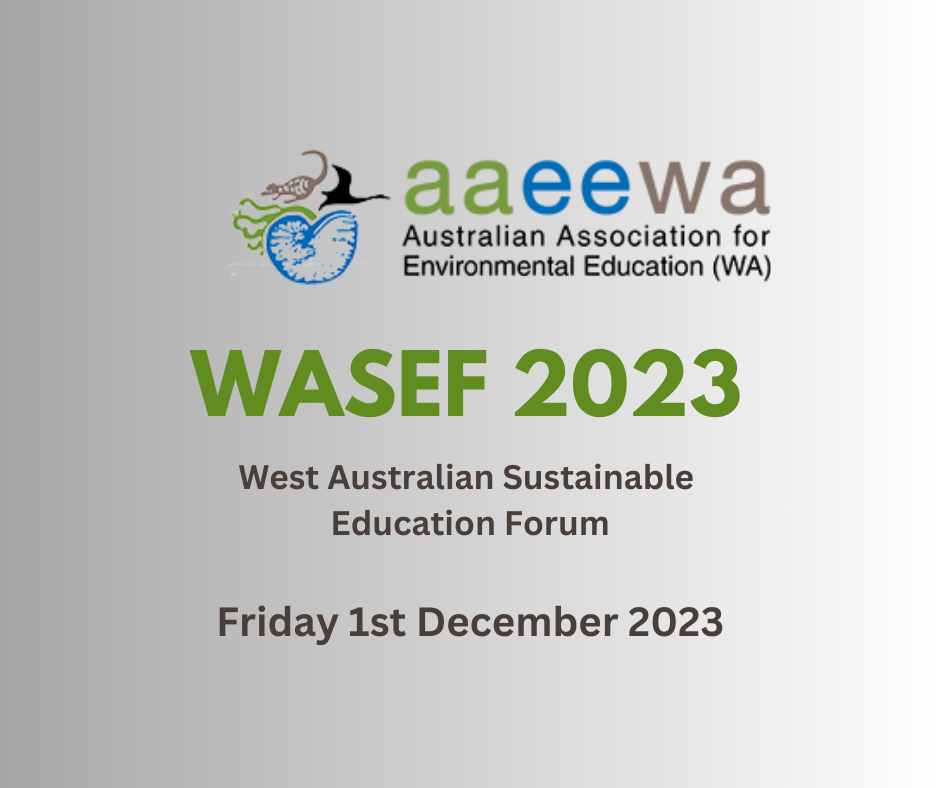 The morning sessions will have WA Sustainability Educators present their projects, programs and ideas to inform, network and celebrate this year.
In the afternoon we will explore a variety of games that promote interest and learning in and about the environment. this will be followed by an exploration of Biodiversity in Urban Bushland and Backyards through leaf litter activities.
Friday 1 December 2023 9:00 AM - 3:00 PM (UTC+08)
Friday 1st December 2023
Location
Canning River Eco Education Centre
Kent St & Queens Park Rd, Wilson WA 6107
Contact Details
info@aaeewa.org.au