When The Light Went Walking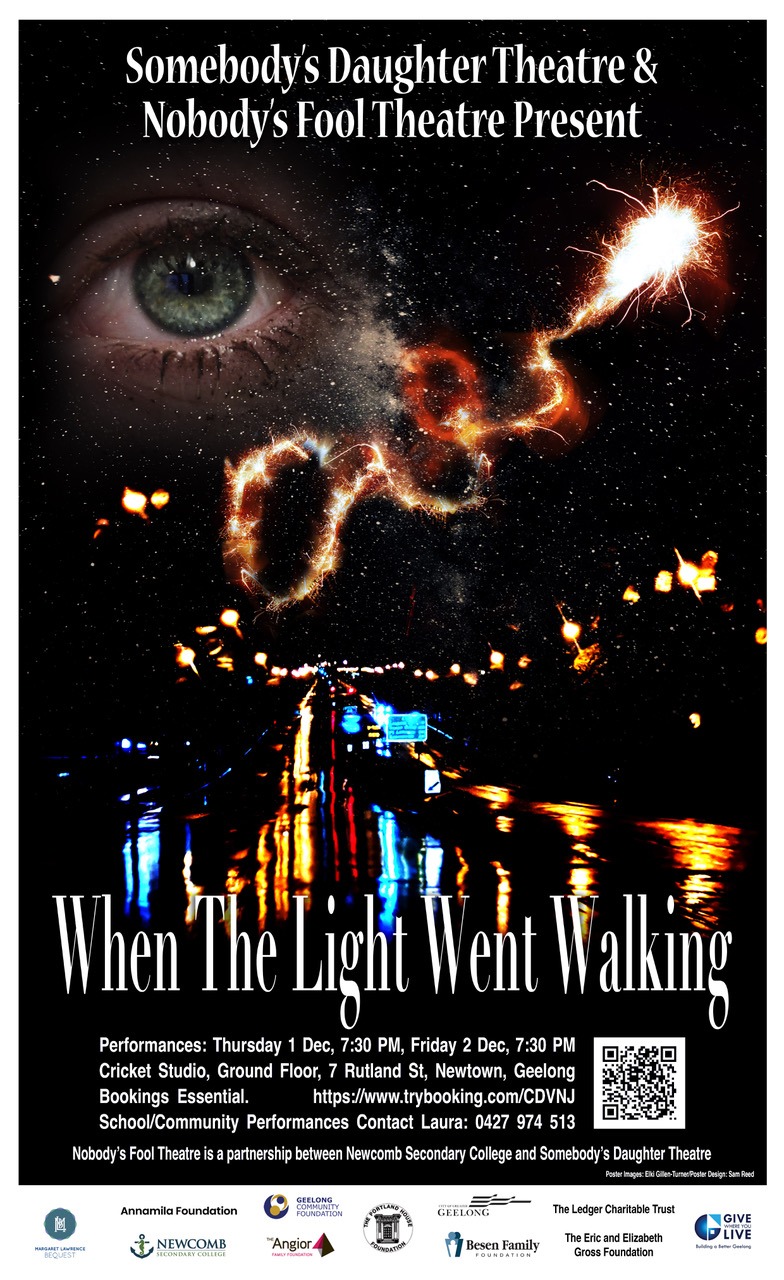 About
"When The Light Went Walking". is the new play from Nobody's Fool Theatre – official offspring of Somebody's Daughter Theatre. The play mirrors our world's time of change surrounding the theme of 'consent', mental health and the need for connection.

The authentic voices and experiences of young people are brought to the stage with humour and song - providing a window of connection for others whilst highlighting the importance of finding ways to be strong, to grow and to move forward.

'When The Light Went Walking' is funny, sad, confronting, and empowering, but ultimately shows how everyone can find their own light, even when the world feels dark.
Location
Get directions
Cricket Studio
7 Rutland Street, Newtown Vic 3220