This Is What We Have Today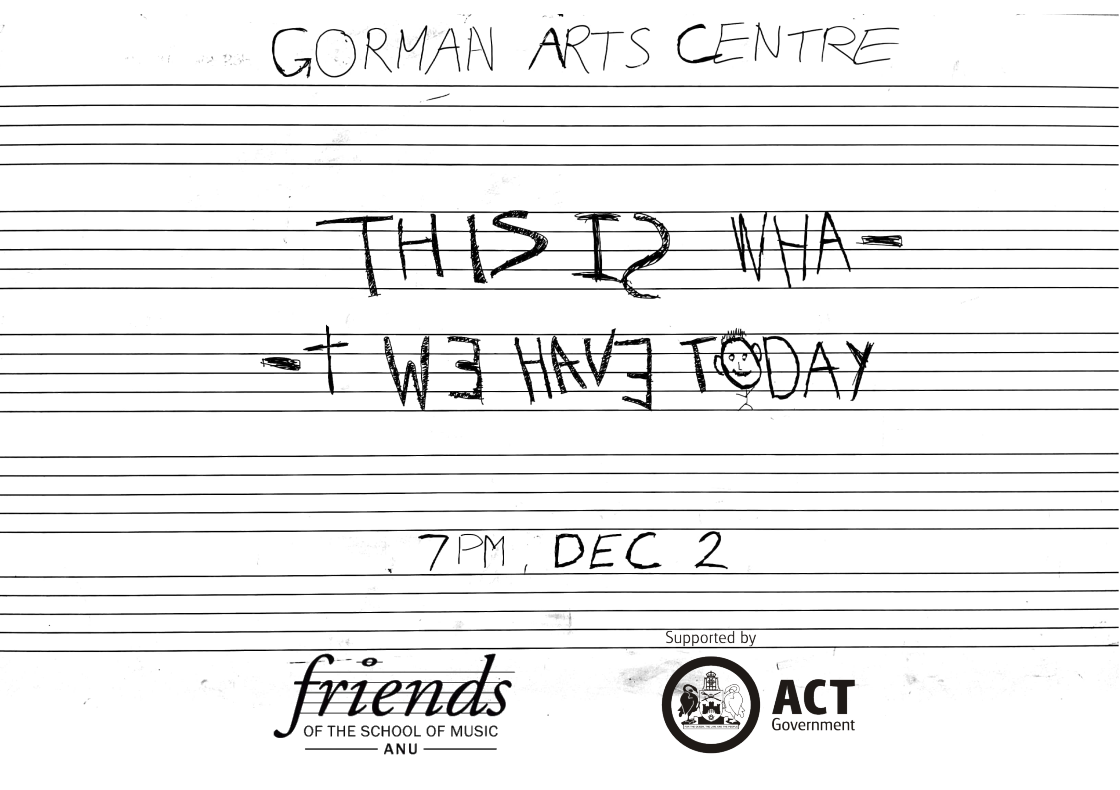 About
What sort of world do we live in? What do we even have? How do I make gingernut biscuits? How do I play a bossa? Why is the sun hot? When's my next paper due? Why can't I stop asking questions? Where's all my personal data stored? What do we have?
Maybe you should come to this new music concert? We can't guarantee it will answer all of your questions. It may leave you with more than you came with?
New commissions and extant works by Canberra composers, exploring questions like those above? Multimedia and video works? Solo works by interstate composers Kate Neal and Emily Sheppard?
Featuring:
Ronan Apcar, composer/pianist, in collaboration with Oliver Kuskie
Eleanor Bladon, composer/cellist
Joel Dreezer, composer/flautist
Lily Fowler, composer/vocalist
Lynden Bassett, composer/guitarist
Ellery String Quartet members Yona Su, Anika Chan, and Brad Tham
Works by composers Milo Mclaughlin (in collaboration with Jordy Fulcher), Emily Sheppard, and Kate Neal/Sal Cooper
This Is What We Have Today is supported by artsACT and the Friends of the ANU School of Music.
Location
Ralph Wilson Theatre, Gorman Arts Centre
55 Ainslie Ave, Braddon ACT 2612