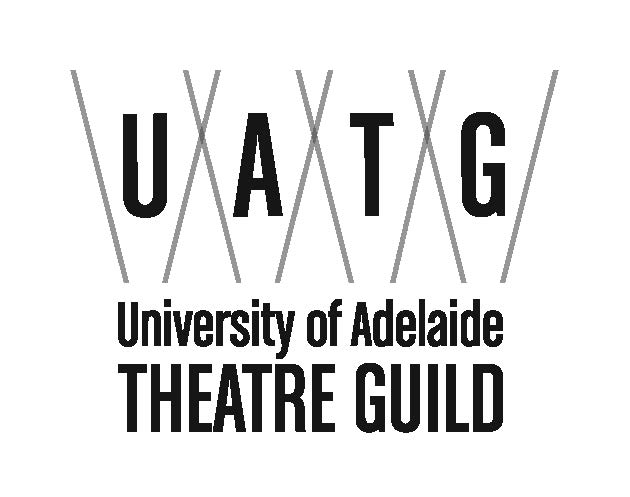 University of Adelaide Theatre Guild
presents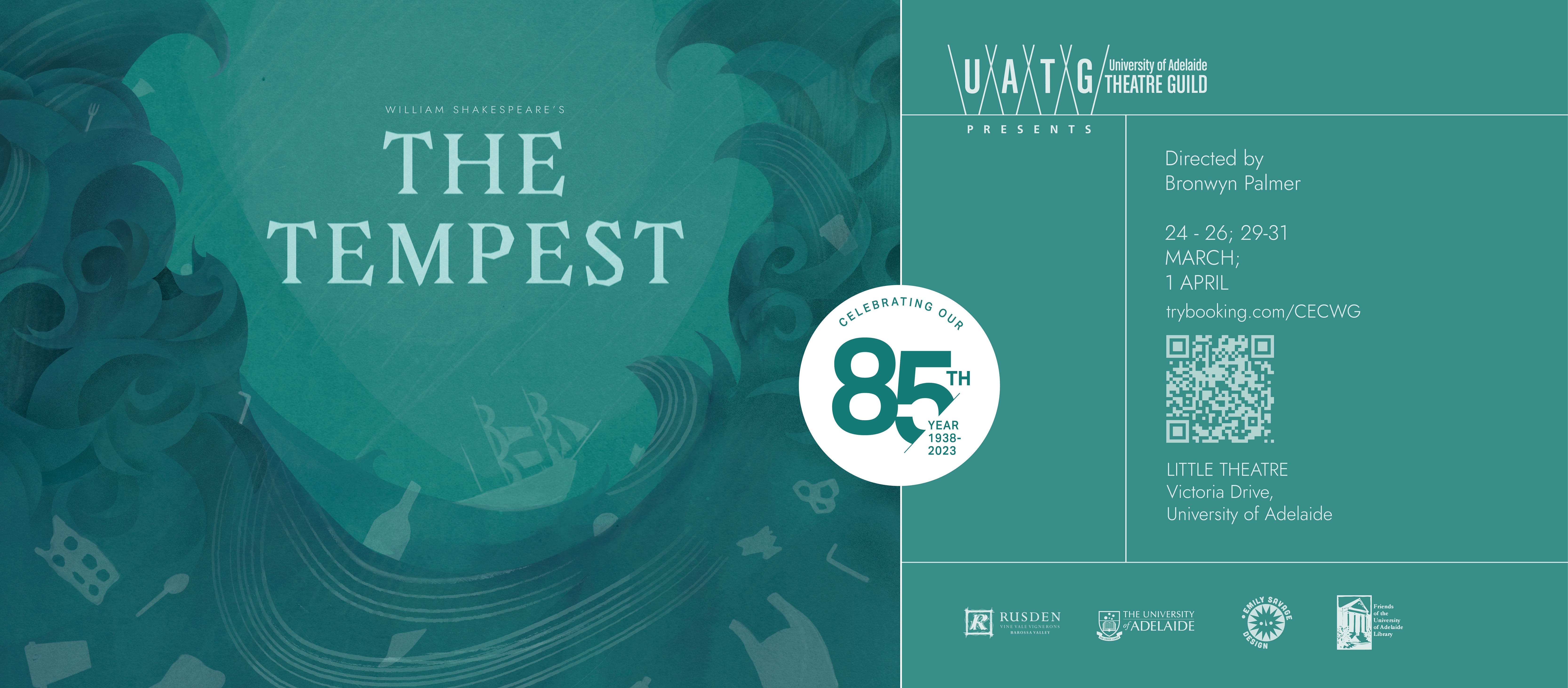 THE TEMPEST
Written by William Shakespeare
Directed by Bronwyn Palmer
24th MARCH - 1st APRIL 2023
Little Theatre
'Be not afeard; the isle is full of noises'
A story of shipwreck and magic, The Tempest begins on a ship caught in a violent storm with Alonso, the King of Naples, on board. On a nearby island, the exiled Duke of Milan, Prospero, tells his daughter Miranda that he has caused the storm with his magical powers. Prospero had been banished twelve years earlier when Prospero's sister, Antonio - also on the doomed ship - conspired with Alonso to become the Duke instead. Prospero and Miranda are served by a spirit named Ariel, and by Caliban, son of the island's previous inhabitant, the witch Sycorax.
On Rubbish Island, castaways from the wreck begin to appear. First is Alonso's son Ferdinand, who immediately falls in love with Miranda. Castaways join forces with Caliban to kill Prospero and take over the island. The nobles from the ship are confronted with spectacles including a Harpy, who convinces Alonso that death is retribution for Prospero's exile.
"Hell is empty and all the devils are here."
***
Tickets: $25 Full / $20 Concession
Tickets also available at the door (if not sold out prior)
NO REFUNDS OR EXCHANGES AVAILABLE. ENQUIRE WITH theatreguild@adelaide.edu.au REGARDING COMPANION CARDS.
Friday 24 March, 7:30pm
Saturday 25 March, 7:30pm
Sunday 26 March, 4pm Matinée
Wednesday 29 March, 7:00pm (note earlier time)
Thursday 30 March, 7:30pm
Friday 31 March, 7:30pm
Saturday 1 April, 2pm Matinee
Saturday 1 April, 7:30pm
Little Theatre
Victoria Drive, The Cloisters, The University of Adelaide
The closest entrance to the theatre is Gate 10 (on foot).
Please allow yourself extra time for parking, especially if there is an event on at Adelaide Oval (eg. Showdown on Saturday 1st April)

There is no need to print your theatre tickets. Please provide your booking last name to the box office staff on arrival.
Duration
The Tempest will run approximately 3 hours including interval. There will be one interval of 20 minutes.
Location
Little Theatre
The Cloisters, University of Adelaide, Adelaide SA 5005