MCC Sydney Christmas Choir 2022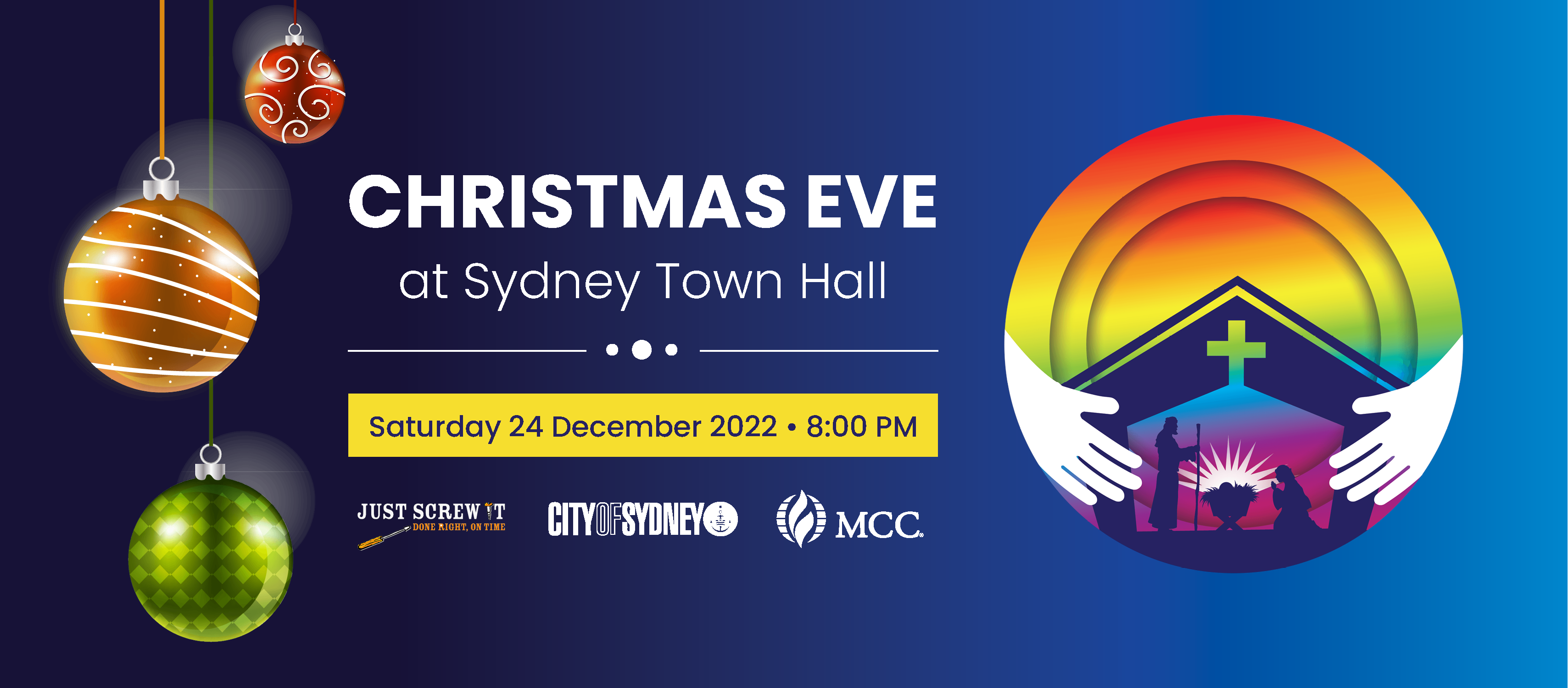 We once again invite singers to join the Choir for our Christmas Eve service at the Sydney Town Hall. The Choir will help lead the singing of the Carols and will look fabulous up on the Sydney Town Hall stage!
Rehearsals will be held at MCC Sydney, 96 Crystal St, Petersham
Monday 12/12/2022 6:30pm – 9pm
Saturday 24/12/2022 5:45pm at the Sydney Town Hall
The cost will be $5 to cover music printing.
Dress will be a single-colour collared shirt or blouse and black pants or skirt.
If you have any questions please email office@mccsydney.org or leave a message on 02 9569 5122.
Thank you!