Scrolling, Swiping & other 21st Century Addictions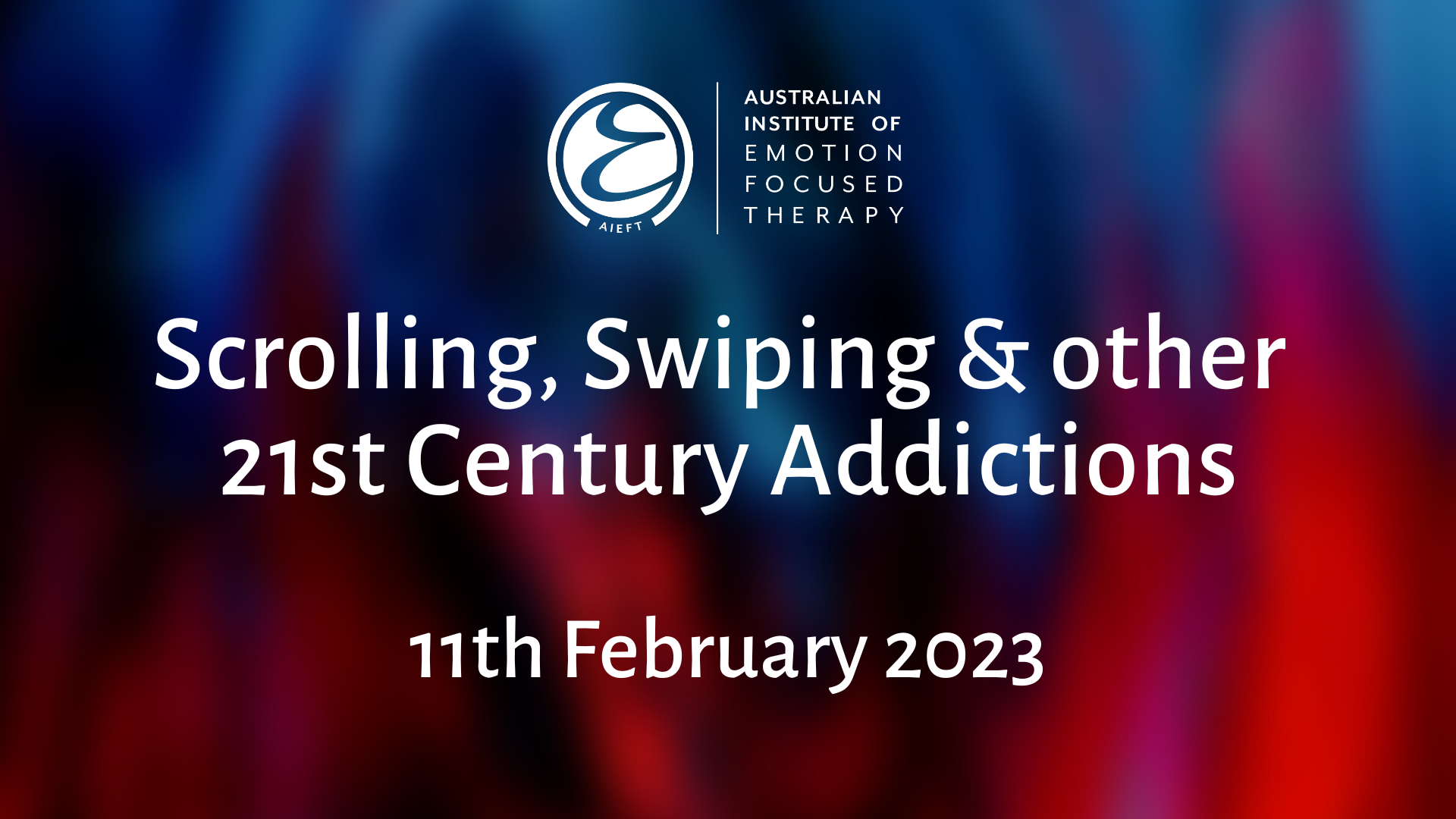 Addiction has changed its face in the 21st century. The shift from depressant drugs to stimulant drugs and behaviours - especially the compulsive use of smartphones and other devices - may be part of a broader pattern of growing intolerance of negative emotions and a motivation to avoid them. Emotion Focused Therapy can provide a framework to help people break this cycle, and return to, or develop, healthy emotional processing.

In this workshop, Dr Berry will present a framework for understanding addiction, give an overview of how technology can be so addictive/compulsive, discuss the origins and patterns of experiential avoidance/emotional dependence, and illustrate the role of emotional intimacy in psychological well-being.

Participants will learn how to formulate addiction and patterns of emotional/experiential avoidance, understand the critical factors for recovery, and utilise EFT-informed principles and techniques to help their clients change.
Location
AIEFT
Level 1, 16a Toorak Road, South Yarra Victoria 3141