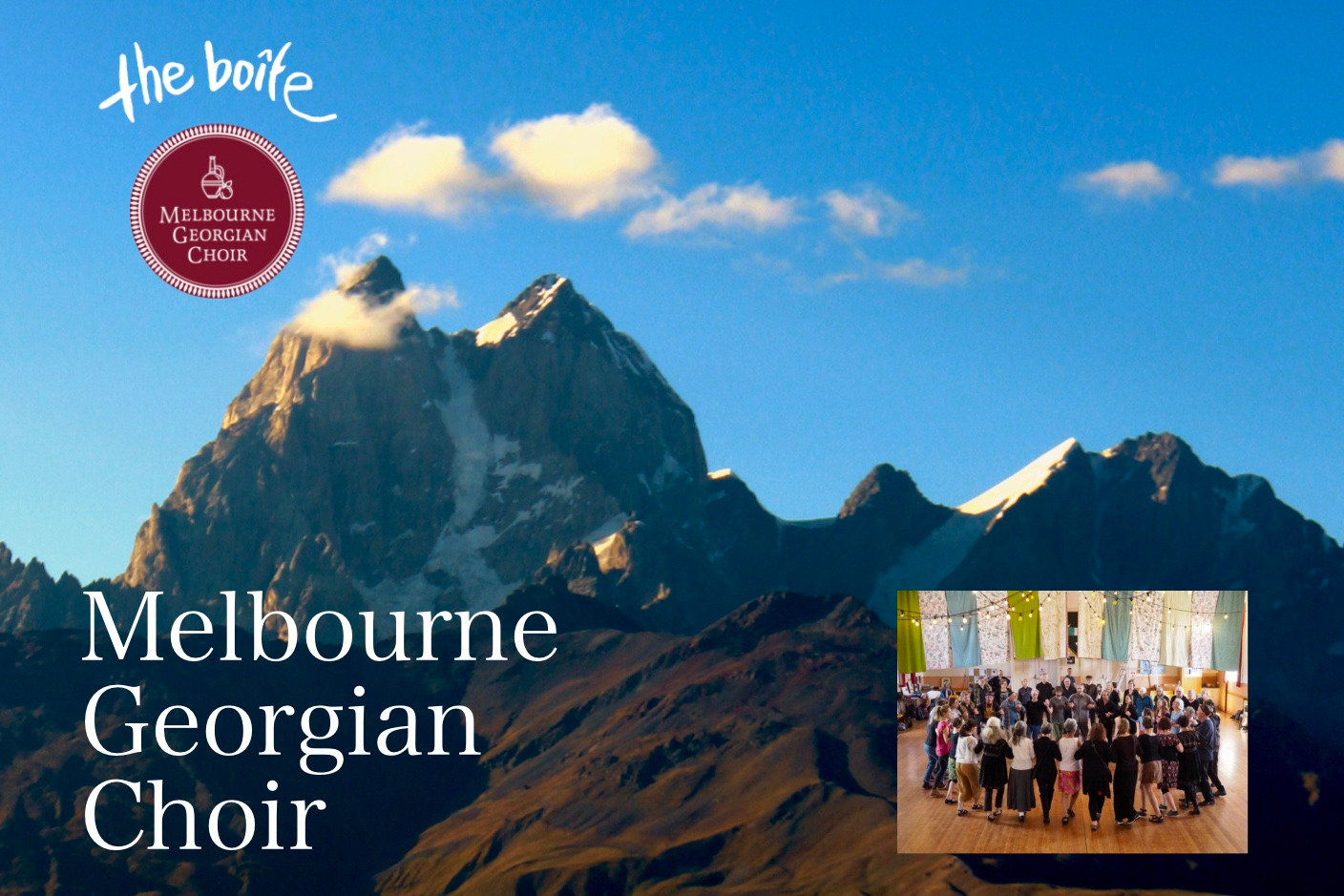 Melbourne Georgian Choir 2023
Two terms of 13 weeks each led by Krys Derwinski will be held in 2023.
Rehearsals will be held each Saturday afternoon, 2:30pm to 4:30pm in the beautiful Community Church of St Mark in Clifton Hill, and will also be streamed on Zoom.
A retreat in Central Victoria is being held on the weekend of 13th - 15th October. (Additional fees apply.)
Krys Derwinski, MGC's music director since January 2020 when, at the Cygnet Folk Festival in Tasmania, we had our last public performances before COVID-19 changed the world. In 2022 he initiated the very successful weekend of Georgian singing in Malmsbury, Central Victoria. Krys is greatly respected musician, teacher and workshop leader deeply involved in Georgian music. Everyone is welcome to explore this unique repertoire with us.
Rehearsal resources will be made avaliable via Dropbox.
Rehearsal materials include recordings of each part plus the parts combined, and sheet music.
Rehearsal Details
Details might change. Please read your weekly MGC email for the latest updates.

Term 2 Saturdays 2:30pm to 4:30pm
#1 August 19th
#2 August 26th
#3 September 2nd
#4 September 9th
#5 September 16th
#6 September 23rd
September No rehearsal on AFL Grand Final Day.
#7 October 7th
October Malmsbury weekend of Georgian singing Oct 13-15. No Melbourne rehearsal.
#8 October 21st
#9 October 28th
November No rehearsal on Melbourne Cup weekend
#10 November 11th
#11 November 18th
#12 November 25th
#13 November 25th Concert 5pm-5:45pm Dinner nearby 6:30pm Guests welcome.
Rehearsal Venue
Community Church of St Mark
100 Hodgkinson Street, Clifton Hill
Zoom, link forwarded with receipt.
Contact Details
Roger King
0427 773 551
www.boite.com.au