Aaron Thomas Trio with Billy McCarthy (USA)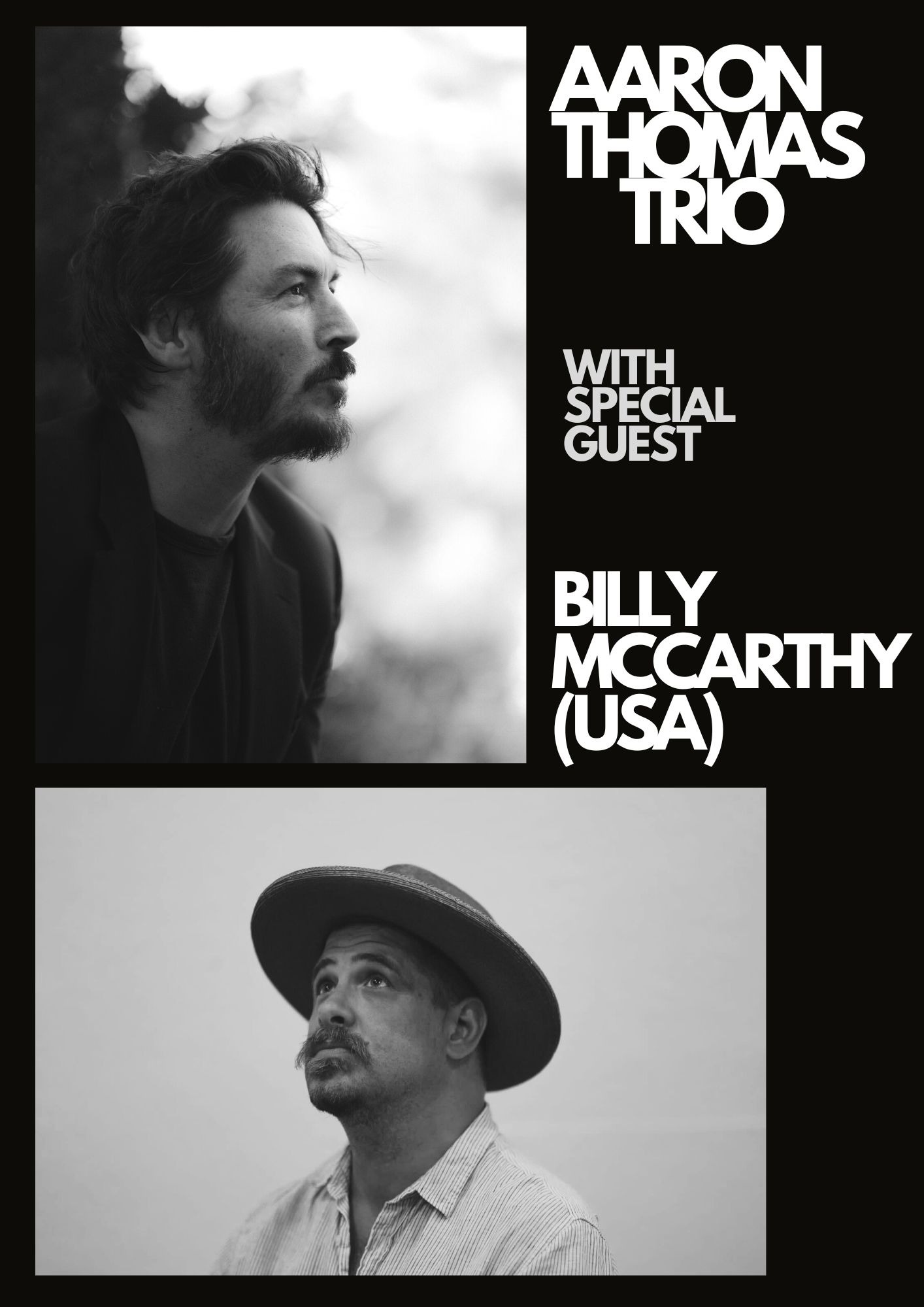 About
Tasmanian born Aaron Thomas, now based in Adelaide joins up with US musician, songwriter, artist and author Billy McCarthy for an afternoon of songs and stories.
Aaron Thomas is a Tasmanian born; Sydney bred songwriter who spent 10 years in Madrid, Spain where he released 3 albums (Follow the Elephants, Made of Wood and The Blues and Greens) as well as an EP and film soundtrack before relocating to Adelaide, South Australia in 2016. His second album, Made of Wood, was recorded in Iceland and produced by Valgeir Sigurddson (Bjork, Bonnie Prince Billy, Sam Amidon, Coco Rosie, Feist). Aaron has performed at international music festivals such as SXSW (Austin), CMJ (New York), Popkomm (Berlin) and London's Concrete and Glass as well as appearing at WOMAdelaide in 2017.
Musical influences include Bonnie Prince Billy, Camille, Father John Misty, Elvis Perkins, Feist, Big Thief, Angel Olson and Andrew Bird and his songs are a mix of old style folk/country with dark, alternative bends and with melodies that wrap their knuckles around love, loss and despair.
Billy McCarthy is a musician, songwriter, artist and author. As the former frontman of New York bands Pela and more recently Augustines, Billy's lyrics and vocals have won him acclaim as a master of live performances, selling out venues across the United States, Europe and beyond. His lyrics explore the backstreets of the human condition, delivered with an unapologetic truth that both excites and resonates as familiar.
Following sold-out success of solo tours across Europe, McCarthy released a second solo album Wild Eyes, and is currently working on new music projects and continuing to perform internationally.
Bar from 3pm. Concert space doors 3.30pm (subject to soundcheck). Music at 4pm.
Trinity Sessions is a fully seated concert style venue with reserved seating. It has a licensed bar which is open pre-show and at interval. Tea and coffee and a small range of chips, chocolate and biscuits are available.
Location
Get directions
Trinity Sessions S
318 Goodwood Road, Clarence Park South Australia 5034