Wayapa Wuurrk Nimbin Bush Theatre Cafe Studio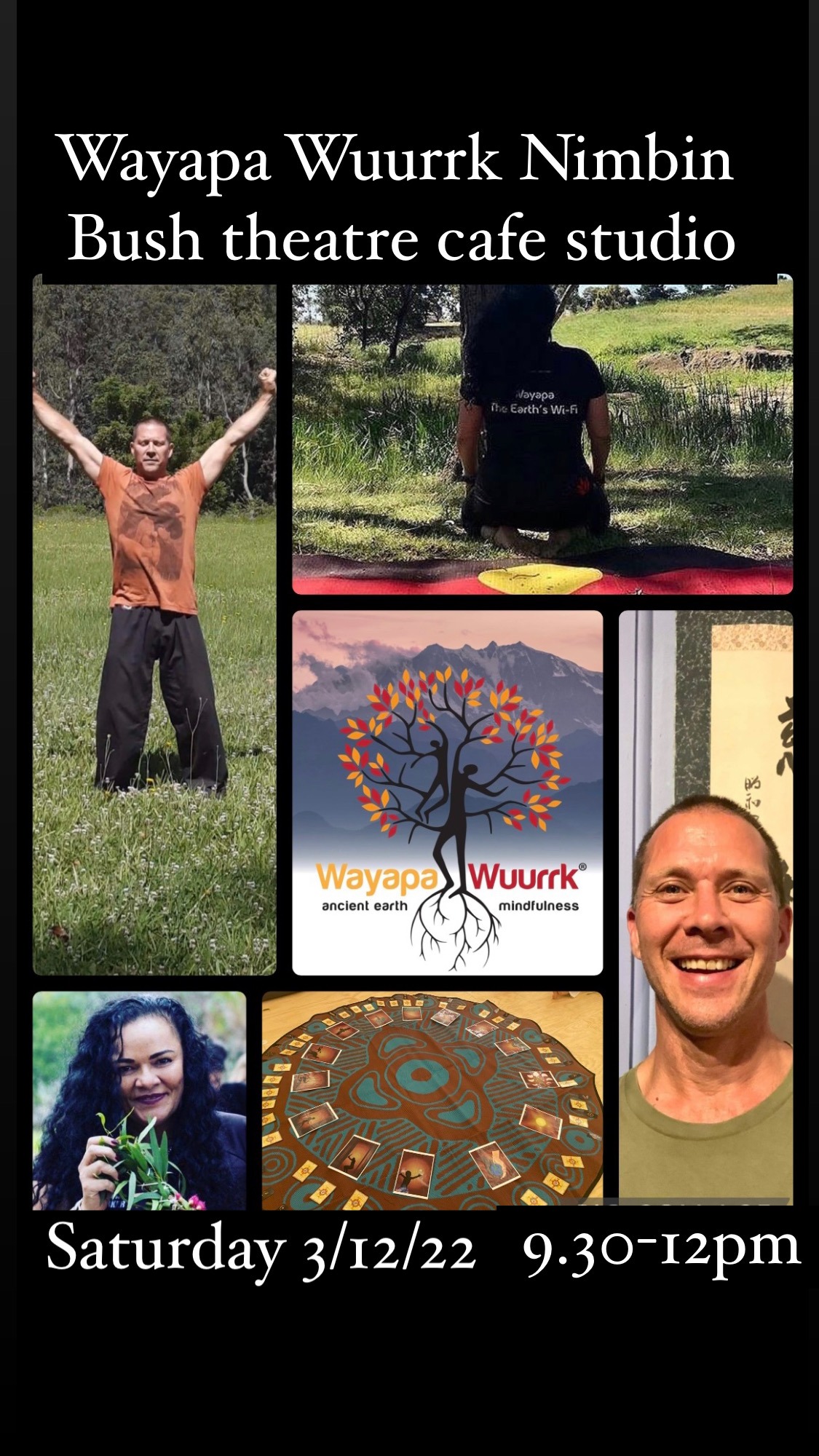 About
Wayapa® Wuurrk is first internationally accredited Aboriginal wellness modality, an earth connection practice that is based on ancient Indigenous wisdom that focuses on taking care of the Earth as the starting point for creating Earth Mind Body Spirit well-being. Wayapa translates to 'Connection', Wuurrk translates to "Earth".

Living in harmony with their environment is what sustained Australian Aboriginal people to be one of the world's oldest, continuous living culture – for over 100,000 years!
Today, for most of us, we have become disconnected from our environment, from our tribe, from our food and from our Spirit. Through a combination of Earth mindfulness, narrative meditation, a series of physical movements and taking action to look after the planet, Wayapa® provides a sense of belonging to the Earth while creating holistic well-being.

Learn ways of integrating Ancient knowledge into our modern day lives by reconnecting back to Mother Earth, to ourselves and to each other.
Location
Nimbin Bush Theatre Cafe Studio
2 Blue Knob Road, , Nimbin NSW 2480