Brunch With A Bunch | Thursday, 16 February
Are you a Monash Grad Cert, Grad Dip, Masters or PhD student looking to get a head start and make new friends before Orientation Week kicks off?

Then join the Monash Graduate Association for an iconic Melbourne brunch for just $10 per graduate student. Ticket price includes a meal and a drink (coffee, tea or juice).

Make new friends and get to know your new city doing what Melbournians do best… brunch!
Location
Time Out - Federation Square
St Pauls Court, 2 Swanston St, Melbourne Victoria 3000
Getting to Time Out Fed Square:
If you are heading into the city by train or tram, get off at Flinders Street Station and walk directly across the road to Federation Square.
Time Out is conveniently located in the heart of Fed Square. Go towards the sandy-coloured stairs at the intersection of Flinders and Swanston street. You should see some orange sun umbrellas to your left as you are coming up underneath a building that says 'SBS'.
The entrance to Time out in Fed Square is around where the first umbrellas start. Someone with an MGA shirt will be greet you at the door, otherwise, come inside and ask for MGA!
TRANSPORT: visit the Public Transport Planner if you need assistance planning your journey). Parking is available at Federation Square, and you may find street parking on St Kilda Rd.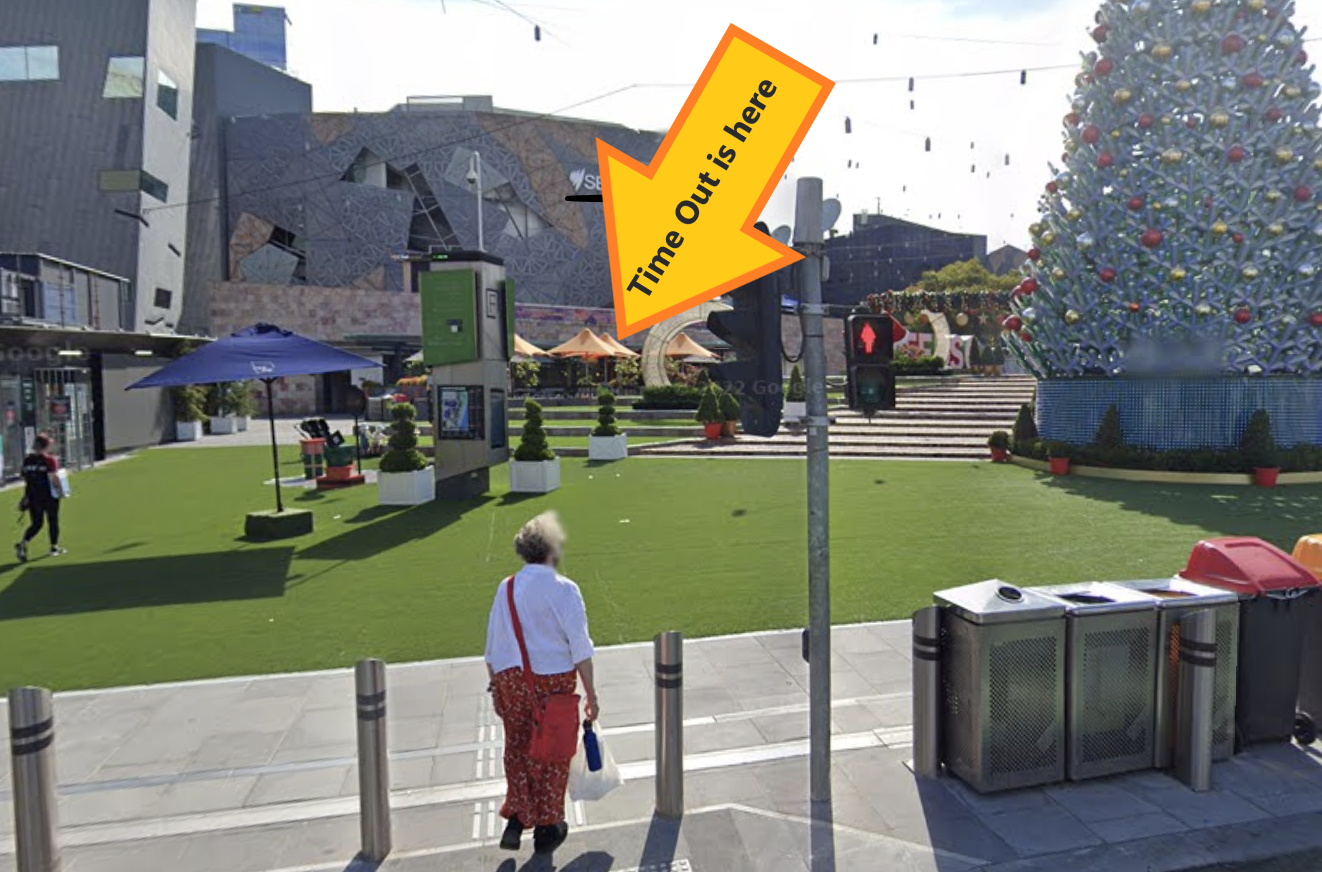 MGA COVIDSafe Guidelines
If you have tested positive for COVID-19 within the last five days or are displaying symptoms associated with COVID-19, we ask that you do not attend the event. Remember to follow all Victorian State Government guidelines and report your positive result on the University's COVID-19 reporting form.
When attending an MGA event, remember that:
Face masks are strongly recommended indoors and outdoors where physical distancing can't be maintained.

MGA will have masks available for attendees who request them.

Physical distancing (1.5 metres) should be observed where possible.

Practising good hand and basic hygiene can help to slow the spread of COVID-19 and other illnesses.