Apollo 17 - 50th Anniversary: How Australia supported Apollo (SOLD OUT)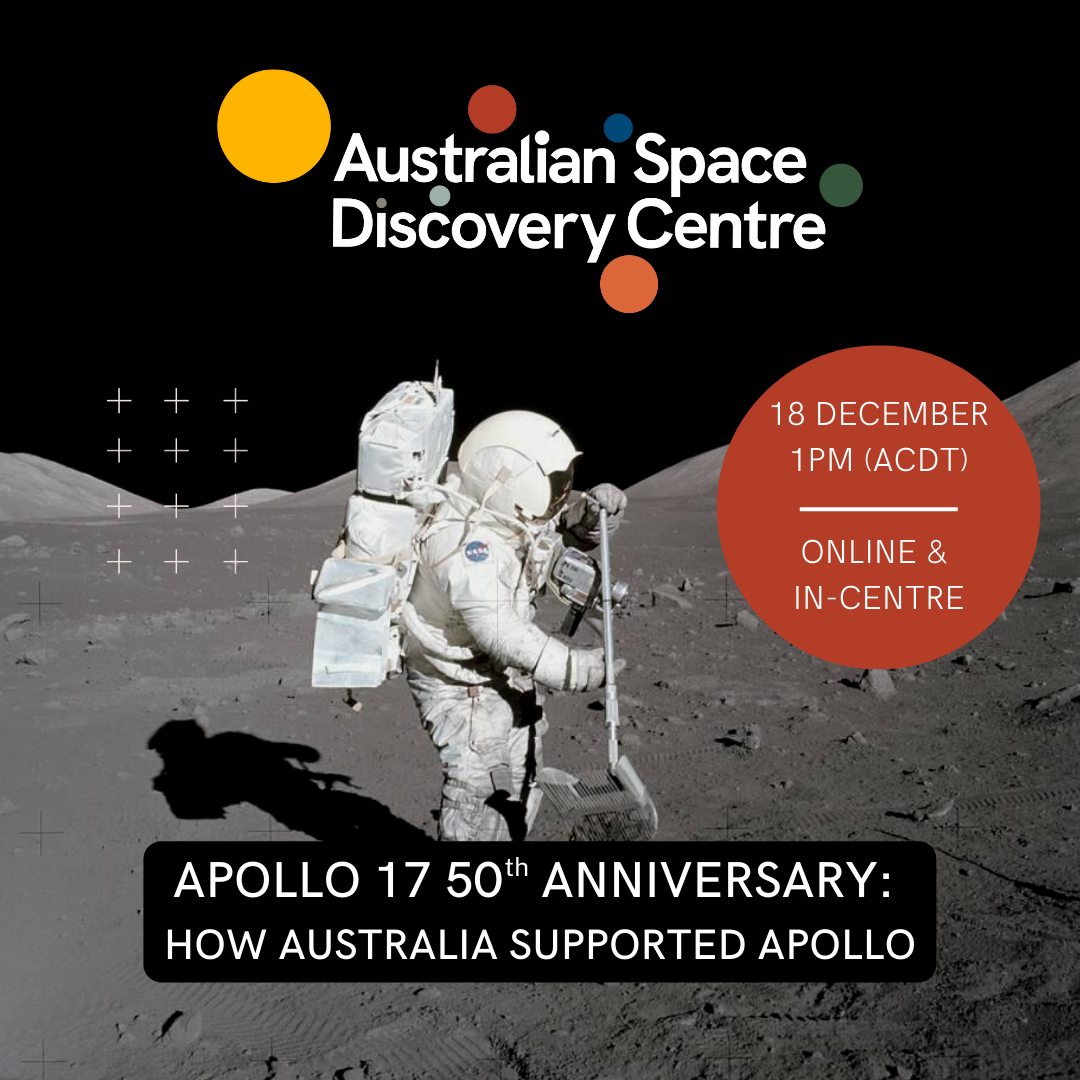 December 2022 marks 50 years since humankind has walked on the Moon or travelled beyond low Earth orbit (LEO). The final Apollo mission launched on December 7, 1972 with Commander Gene Cernan and Lunar Module Pilot Harrison Schmitt landing on the lunar surface December 12 (Australian time), while Command Module Pilot Ronald Evans orbited the surface in the Command and Service module (CSM). NASA tracking stations in Australia supported the Apollo missions, providing vital communications and telemetry links with the astronauts.

To celebrate Australia's contribution to the last time humans set foot on the Moon, setting the scene for NASA's future Artemis missions. Space Historian Kerrie Dougherty will be joined by Mike Dinn and John Saxon, former managers at NASA's Honeysuckle Creek and Tidbinbilla tracking stations near Canberra, which supported the Apollo lunar missions, to discuss their experiences with Apollo 17.
Prefer to join us online, please click here to register https://www.trybooking.com/CEPZW
This session is suited for ages 12 and up.
Location
Australian Space Discovery Centre
McEwin Building, Lot Fourteen, North Terrace SA 5000