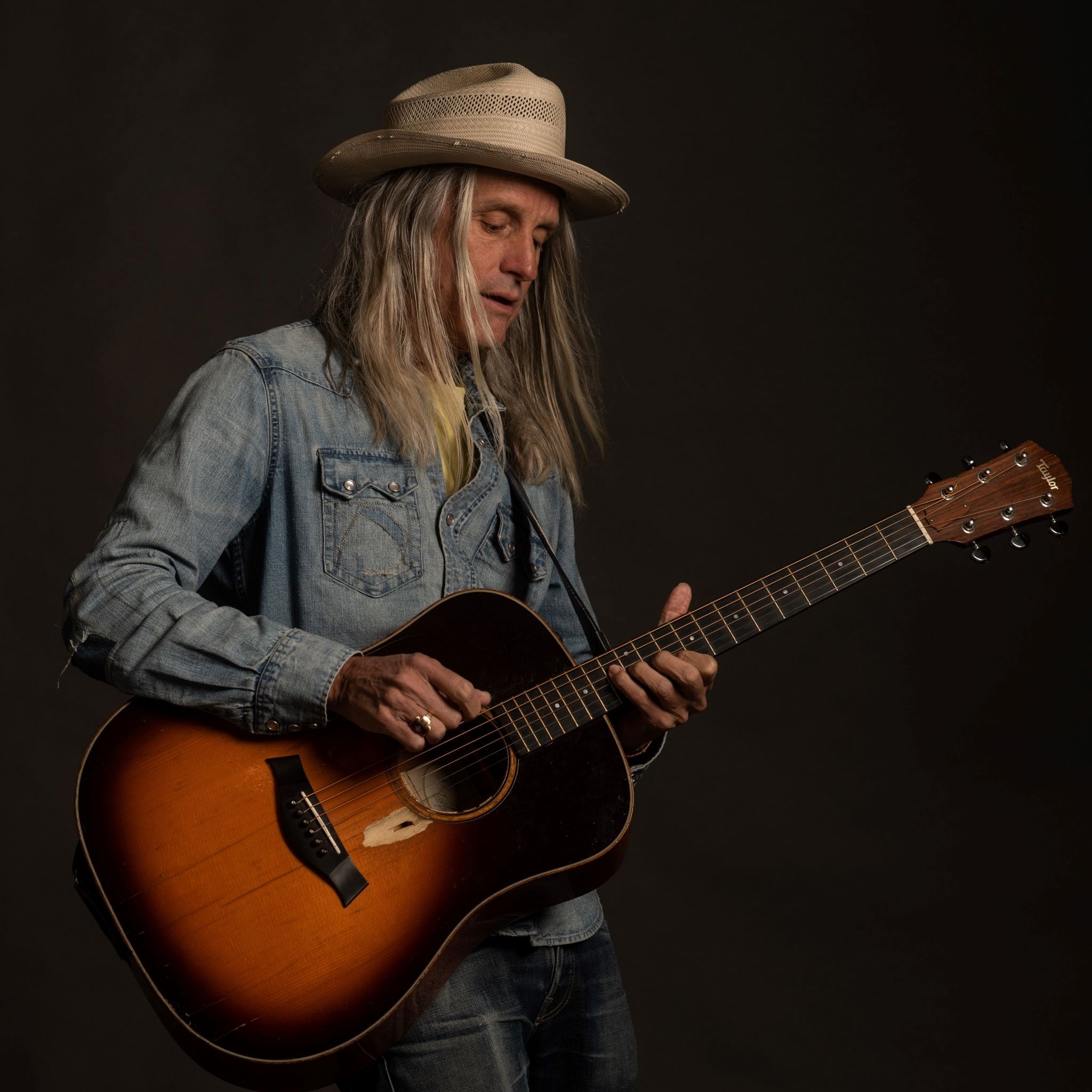 About
World renowned troubadour Steve Poltz returns to Australian shores and Trinity Sessions following a 4 year break !
With a cult following that includes fellow musicians, regular folks and festival goers who stumble onto his performances, there's no common denominator to Steve's fans. Born in Halifax, Nova Scotia and raised in San Diego, CA Steve toured and recorded with San Diego cult favorites The Rugburns (they still play annual sold-out reunion shows). But it was through his creative partnership with Jewel that he vaulted into the national spotlight; co-writing her multiplatinum Billboard Hot 100-busting smash, "You Were Meant For Me," and continues to work with her to this day. The Associated Press dubbed Steve 'part busker, part Iggy Pop and part Robin Williams, a freewheeling folkie with a quick wit and big heart."
Some people start life with a plan. Not Steve. He opens himself up to the universe in a way most of us will never be loose enough to achieve, and the universe responds with a wink, a seemingly bottomless well of inspiration, and the talent to truly connect with an audience.
While 2021 could have found him adrift, faced with a tour moratorium the likes of which he hadn't experienced in decades, it opened a door — literally, his friend Oliver Wood of The Wood Brother's door — to create an exuberant, thoughtful batch of songs that celebrate life in all of its stages. The resulting album is called Stardust & Satellites.
Steve has resumed his packed tour schedule, and when he comes to your town, he'll say, as he does every night, "This is the best show I've ever played." And hell, maybe it just is.
Steve will be doing the whole show.
Date
Friday 31 March 2023 7:30 PM - 9:45 PM (UTC+10:30)

Bar from 6.30pm. Concert space doors 7pm. Music at 7.30pm.
Location
Get directions
Trinity Sessions S
318 Goodwood Road, Clarence Park South Australia 5034