WildPlay Adventurers 2023 - Birdwings Forest School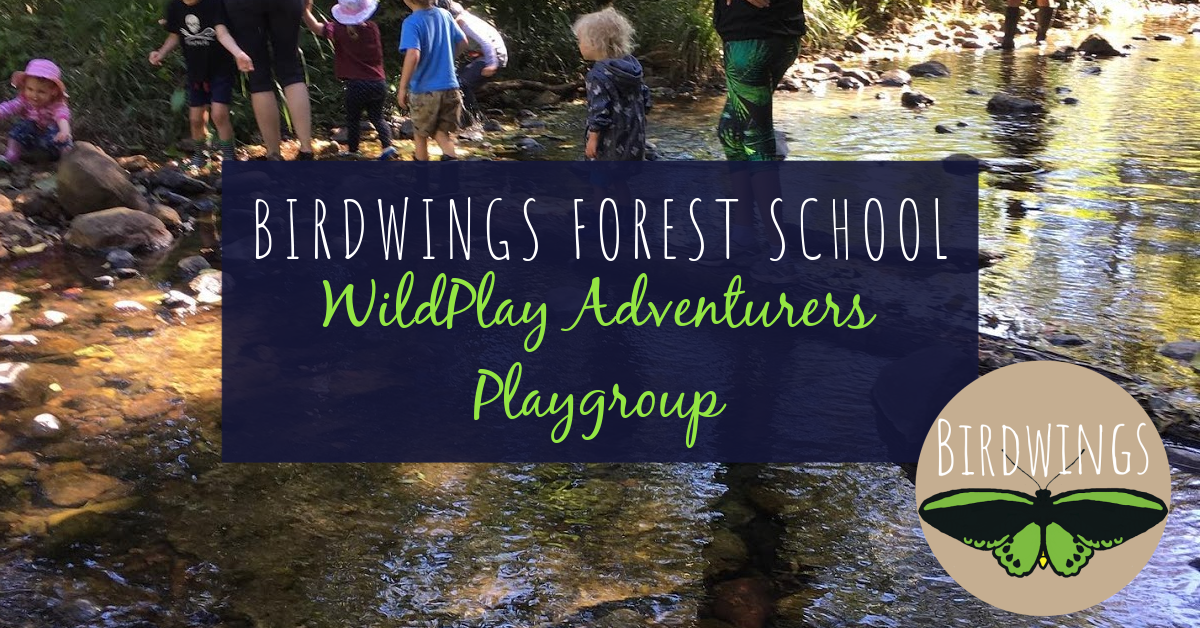 WildPlay Adventurers takes children and families on weekly adventures into wild nature spaces. This program runs for 8 - 10 weeks and is 100% outdoors in all weather (rain or shine!). Our groups flow to a gentle rhythm which celebrates nature play, seasonal awareness, storytelling, songs and crafts. We encourage BOTH children and adults to try new experiences, and gain courage and resilience outdoors. Adults support children by teaching them the skills for independence and confidence in nature.

All playgroups are held during school term times in various natural locations around the Gold Coast Hinterland, with Guanaba as a regular site. Locations for playgroups are confirmed by weekly email.
Location
Various locations, Gold Coast Hinterland

Contact Details
Sessions
SESSIONS
DESCRIPTION
STATUS