After recent sold-out events, Fundamentals of Tantra is back in Adelaide this 11th and 12th of February 2023. Don't miss out!
Over 2 days, Erin Fowler, supported by her sister Tess Fowler, of the Embodied Awakening Academy will guide you into Tantric teachings and practices to experience love and sensual energy as healing modalities; firstly with yourself to deepen in inner union, then bringing this state of wholeness to flow into partnered practices.
~ Tools & Practices to Master Tantric Living ~
Over the two days, you will learn how to:
• Make your inner relationships to your-self and outer relationship with a beloved more fulfilling, authentic, passionate and meaningful
• Practice tools for greater intimacy in and out of the bedroom
• Awaken your energetic and sensual body, releasing old patterning around sensuality and embracing an enlivened pleasure state
• Navigate relationships so they become your greatest teacher through healthy communication, self-responsibility & self-love
• Access unconscious emotional & psychological blocks that sabotage your life and transform them into power
• Attract and maintain fulfilling, resonant relationships and experiences into your life
Join us Saturday 11th & Sunday 12th February 2023 for this special transformative experience.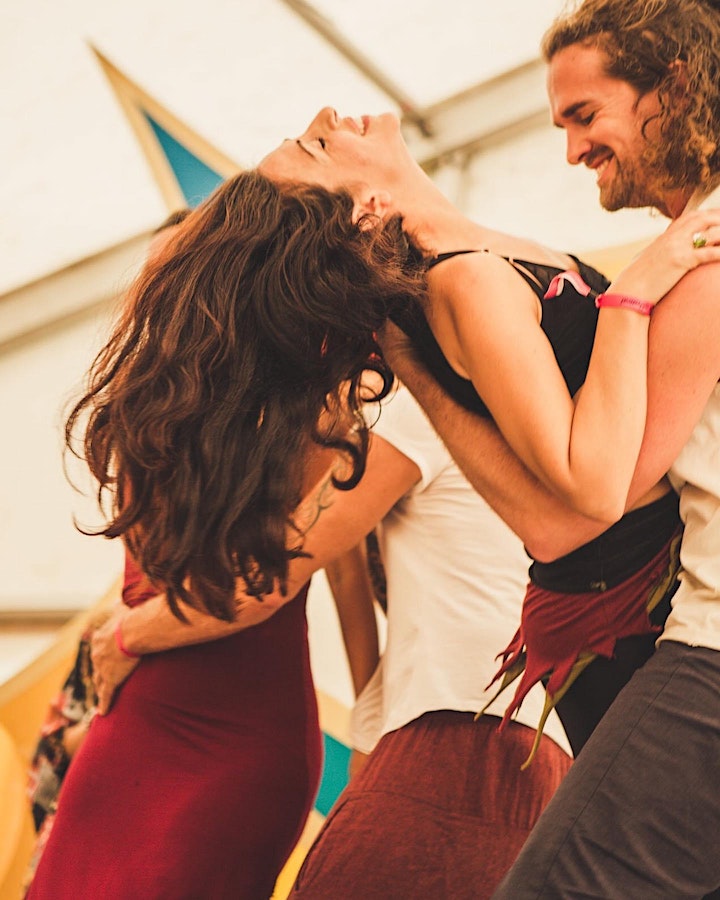 WHO THIS WORKSHOP IS FOR:
For all genders, singles and couples, the complete beginner and the experienced Tantrics. It doesn't matter your age or what stage of life you are at. To anyone who deeply desires to experience a powerful, loving, blissful and intimate relationship with themselves AND with others, this workshop will be a lasting transformative journey!
WORKSHOP BREAKDOWN:
~ SATURDAY: Self Exploration ~
• Experience EMBODIED AWAKENING beyond mere mindfulness, with a Tantric approach that embraces our animal desire, our heartfelt longing and our soul's deepest truth.
• Access your birthright as a SENSUAL BEING by freeing yourself of mind-based conditioning and opening to limitless pleasure and joy in your own body
• Embrace a state of INNER WHOLENESS and end the push-pull dynamic in relationships by cultivating healthy masculine & feminine energies within your own being.
• Create deeply INTIMATE RELATIONSHIPS by ending conflict & drama cycles in partnership and releasing the need for external validation and approval.
• Experience what it is to EXPRESS YOUR EMOTIONAL BODY HEALTHILY, rather than suppressing it or projecting it onto others through; self-responsibility, letting go of the need to change/fix yourself & others, and vulnerably expressing your needs and boundaries.
~ SUNDAY: Solo, Paired & Group Embodiment Practices ~
• Be a CONFIDENT AND PRESENT LOVER that can harness and transmit energy into your lover's heart and pineal gland, through the art of Tantric Alchemy – learn to touch someone with more than just physical touch
• Experience what it means to truly engage in the ritual of TANTRIC UNION with 'eyes & heart open' by transforming any blocks and fears around connection and intimacy, and slowing everything down to open to greater sensation
• Explore the pleasure and deep transformation available when you experience intimate connection through physical, heart and soul level intimacy as a HEALING MODALITY
• Practice the Tantric technique of LOOPING KUNDALINI, where instead of racing towards an end goal, you can relax into a sensual connection that lasts for hours; where the mind stops, the body opens and pure love & consciousness expand
• Learn to MAGNETIZE a partner with your awareness (Shiva) as well as your love (Parvati) so you can envelop those you meet with a loving presence blazing from your heart and state of wholeness.
WORKSHOP DETAILS:
INVESTMENT
Single: $350 AUD (Early-bird: $300 AUD, until 28th January 2023)
Couple/Bring a Friend Discount: $650 AUD (Early-bird: $550 AUD, until 28th January 2023)
DETAILS
Saturday 11th February 1:00 - 9:00pm
Sunday 12th February 2023 12:00pm - 9:00pm
*please note, 1 hour earlier start on Sunday*
VENUE
Location: Belair Community Hall, 1 Burnell Dr, Belair, SA 5052
Google Maps: https://goo.gl/maps/sx6nu91AZGWBKYtf7
WHAT TO BRING
1-2 cushions for comfort and for exercises throughout the day
The floor at our venue is wooden but we recommend bringing socks and/or a yoga mat and blanket to sit on also.

Water bottle

Pen and paper

Eye shades or a scarf if you have

Wear something that you feel comfortable and good in
Each day we will have a 1 hr break around 5:30pm as well as a couple of tea/snack breaks throughout the day. We provide tea, fruit and chocolate. Please bring food with you for the main break and any other snacks you may need. There is a fridge at the venue, a bakery and service station nearby, and an urn for endless cups of tea.
Doors open 15 minutes before start time to settle in. Please arrive on time.
* Please ensure personal hygiene, deodorant and fresh breath, as you'll be getting close to others.
** This is a strictly alcohol and drug-free event. Caffeine, cacao & nicotine is okay, please do not attend under the influence of anything else.
COVID SAFE EVENT
Please ensure sensible and respectful conduct during this event and take self-responsibilty if feeling unwell. Mask wearing and social distancing is welcome if required.
QUESTIONS AND CONTACT
For information on this weekend, please contact Erin at hello@erinfowlermovement.com or 0408 222 884.
YOUR FACILITATORS:
Erin Fowler – Primary Teacher
Erin Fowler has been studying and working with Chantelle Raven and the Embodied Awakening Academy for the last 7 years, including training in their 12-month Tantra Practitoner program. Through private mentorship with Chantelle Raven, she has immersed herself in the teachings and practices of Tantra, to embody the synthesis of Psychology, Philosophy and Shamanism with Tantra, that the Academy is renowned for.
Erin is also a professional dancer, musician, and facilitator of Tantra and feminine movement practices. She is soft yet powerful and has a depth of wisdom that comes from over 20 years of experience in a wide range of movement modalities, including contemporary dance, ballet, kung fu, tai chi, Qoya feminine movement, and erotic dance.
Immersed in the feminine arts, Erin has performed and choreographed international award-winning Fringe and festival shows, toured as a professional musician, regularly facilitates Qoya and community women's circles, and is the Temple Dance Facilitator for the Embodied Awakening Academy.
TESS FOWLER - Co-facilitator
Tess Fowler is a performing artist and has been a student of the EAA for the past 7 years. Both her creative and personal life are an exploration of emotional expression. She is particularly interested in the areas of relationship psychology and human connection. She brings live music and song, with Erin, to offer a space of rest and rejuvenation for these workshops.
EMMA FAEHRMANN - Support
Emma Faehrmann brings a wealth of expereince in energy healing, reiki, ceremony holding and is also a registered nurse and mother.
For more information on Erin and the Embodied Awakening Academy visit:
www.embodiedawakeningacademy.com // www.erinfowlermovement.com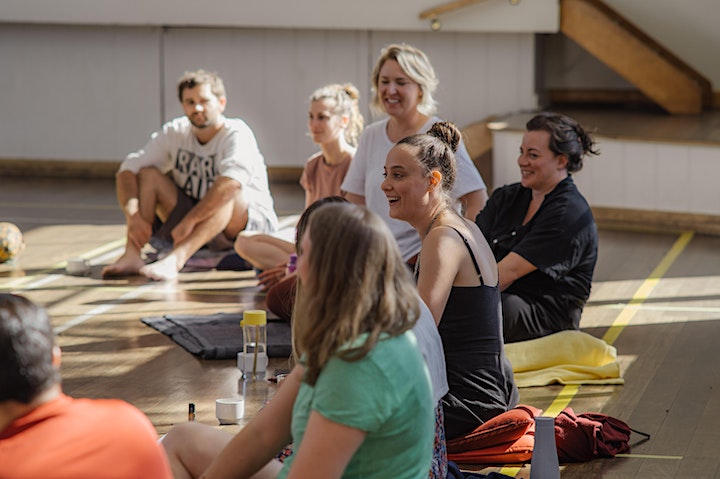 FAQ
Q: How intimate do the practices get?
A: There is no nudity or genital touch any of our events. There will be paired Tantric practices on day 2, which is done in a respectful and tasteful way with people deciding on what level of connection they would like, within the agreed boundaries of the space and of the pair.
Q: I am single and coming on my own. How does the paired practices on Day 2 work, and what can I expect turning up by myself?
A: The first day involves practices where you are learning to become familiar with, and move, sexual & life-forces energy within your own being. On the 2nd day we do partnered practices where you learn different techniques to circulate this energy with another person. It's a pretty fun process of organically pairing people together over the multiple exercises. For every practice, people get to communicate any fears, boundaries and desires, and your level of participation is completely up to you – boundaries, personal freedom and self-love are taught and honoured first and foremost.
Q: How many couples vs singles do you usually get to this event?
A: On average, for the Fundamentals of Tantra workshop, we usually get 70% single, 30 % couples, and of the singles it's usually quite even between men and women, with slightly more women attending.
Q: I am single and learning this by myself. How can I implement this in a future relationship?
A: You can easily apply all of the practices from Day 2 to a new relationship, or with someone who hasn't learned Tantra, by:
• implementing them in your own being, where your partner will feel and experience the benefits and be introduced to them through your energy and body.
• or by introducing them through the communication tools we go through in the workshop.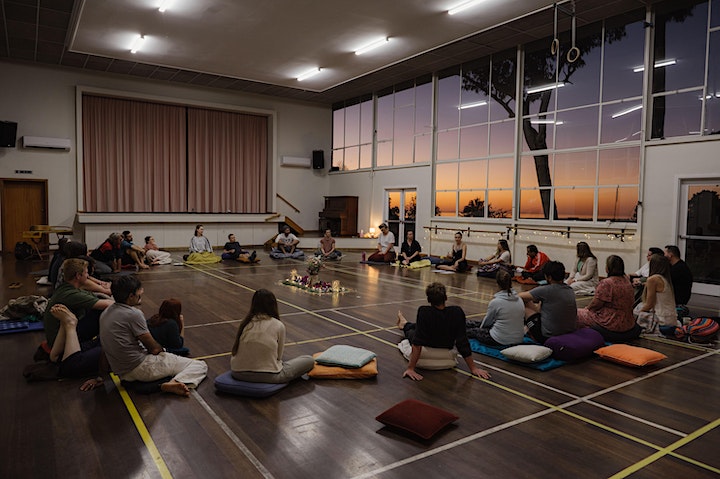 CANCELLATION POLICY
* No refunds however you may transfer your spot to someone else, and this is your responsibility to organise.
HEALTH DISCLAIMER & LIABILITY
We may engage in practices that require some gentle movement – if you have any serious injuries now or in the last 5 years, or health issues that may interfere with your participation, please discuss this with the facilitator (Erin).
You are responsible for your own health and wellbeing during this evening. Erin Fowler Movement or the Embodied Awakening Academy will not be held liable for any injury or other medical, physical, mental or emotional issues that may arise, are sustained or aggravated during or after this event.
Erin Fowler Movement acknowledges that we live and work on the land of the Kaurna people. We respect their spiritual connection to country and acknowledge their living cultural and heritage beliefs. Always was, always will be Aboriginal land.