Arj Barker at Katoomba RSL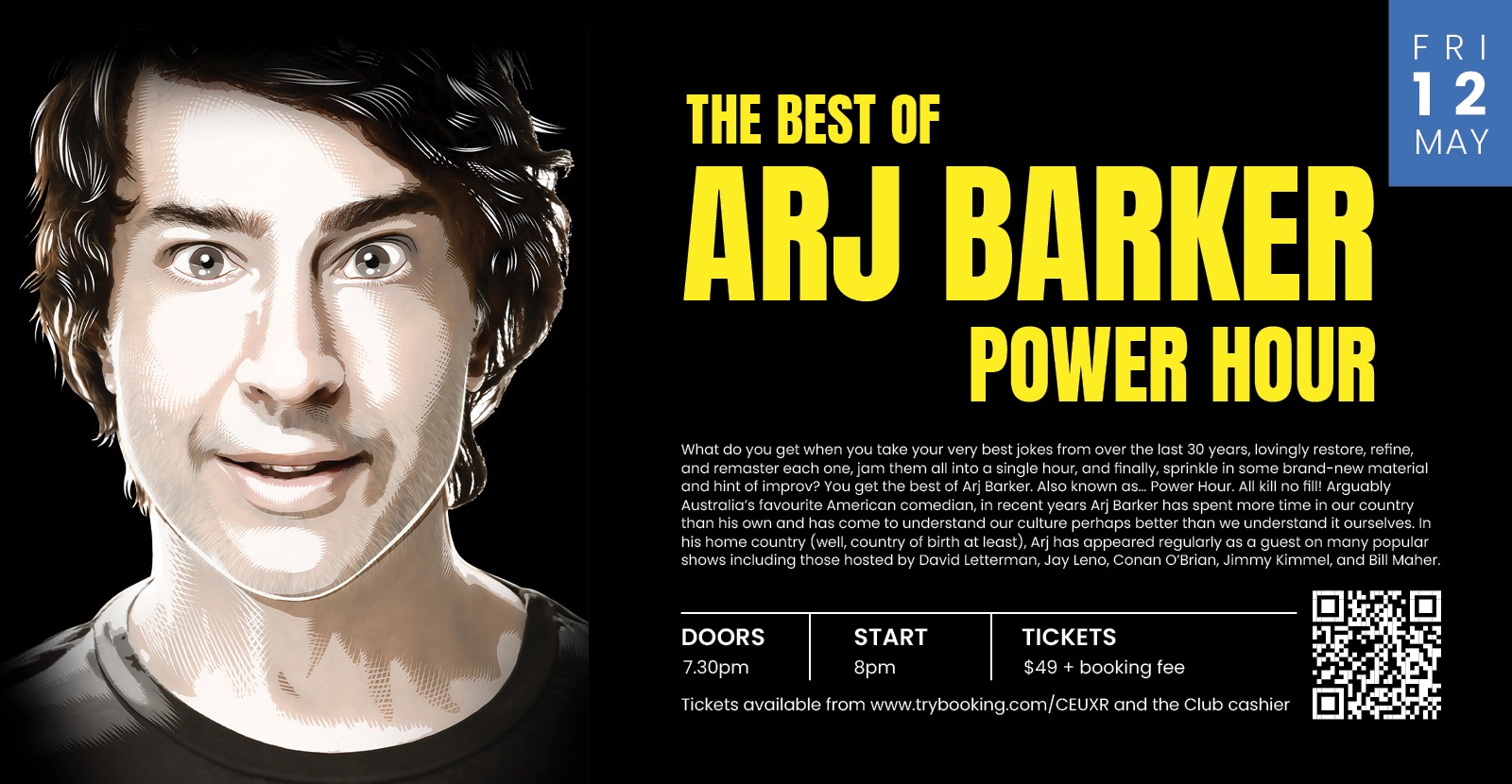 About
What do you get when you take your very best jokes from over the last 30 years, lovingly restore, refine, and remaster each one, jam them all into a single hour, and finally, sprinkle in some brand-new material and hint of improv?
You get the best of Arj Barker. Also known as… Power Hour.
All kill no fill!
Arguably Australia's favourite American comedian, in recent years Arj Barker has spent more time in our country than his own and has come to understand our culture perhaps better than we understand it ourselves
In his home country (well, country of birth at least), Arj has appeared regularly as a guest on many popular shows including those hosted by David Letterman, Jay Leno, Conan O'Brian, Jimmy Kimmel, and Bill Maher.
Please be advised that on entry to Katoomba RSL Club, photo ID or membership card is required. If you live within 5kms of the Club and you are not a member, you must be signed in by a member, or become a member.
Date
Friday 12 May 2023 7:30 PM - 10:00 PM (UTC+11)
Location
Get directions
Katoomba RSL Club
86 LURLINE ST, KATOOMBA New South Wales 2780