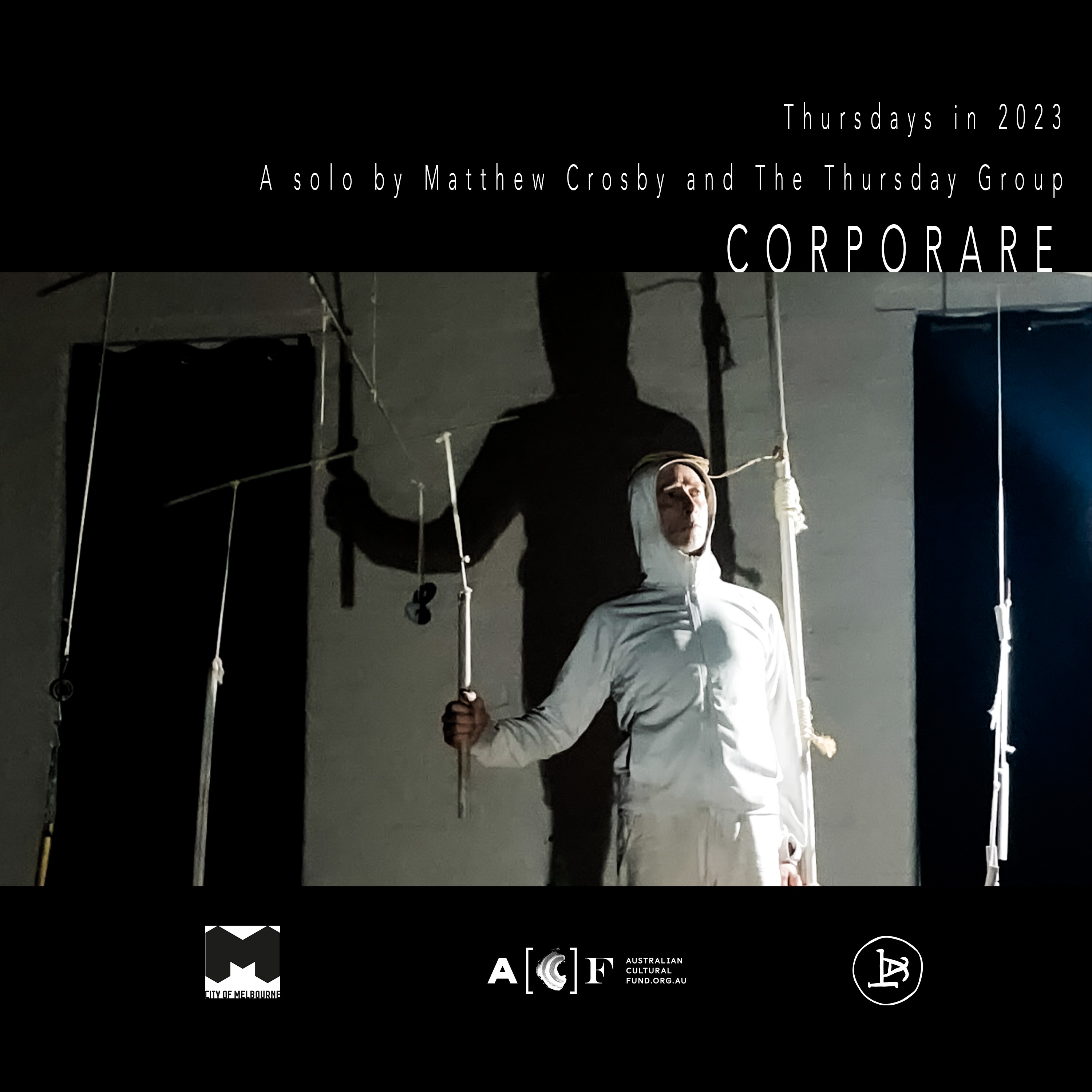 About
Corporare is a solo by Matthew Crosby and The Thursday Group. Showing May 25th, Opening September 2023—come join the conversation.
10 9 8 7 6 5 4 ignition start 3 2 stabilising thrusters 1 full thrust, the blue yonder
I am collective consciousness
I am protocols thinker
I am technomonist
I meet aliens
who try to pierce the veil—
HORROR! GET OUT!!
The veil hides my flesh!
Will you penetrate?
I bleed!
The multitudes possess me.
Oh, dear god
What is it you want?
No to reparation!
My work! my worlds! my word will be done!
Will Gene prevail? Will the others infest?
Dates
OPEN REHEARSAL - Thursday 30 November 2023
Location
Small Hall
430 Queensberry Street, North Melbourne Victoria 3051
Sessions
SESSIONS
DESCRIPTION
STATUS