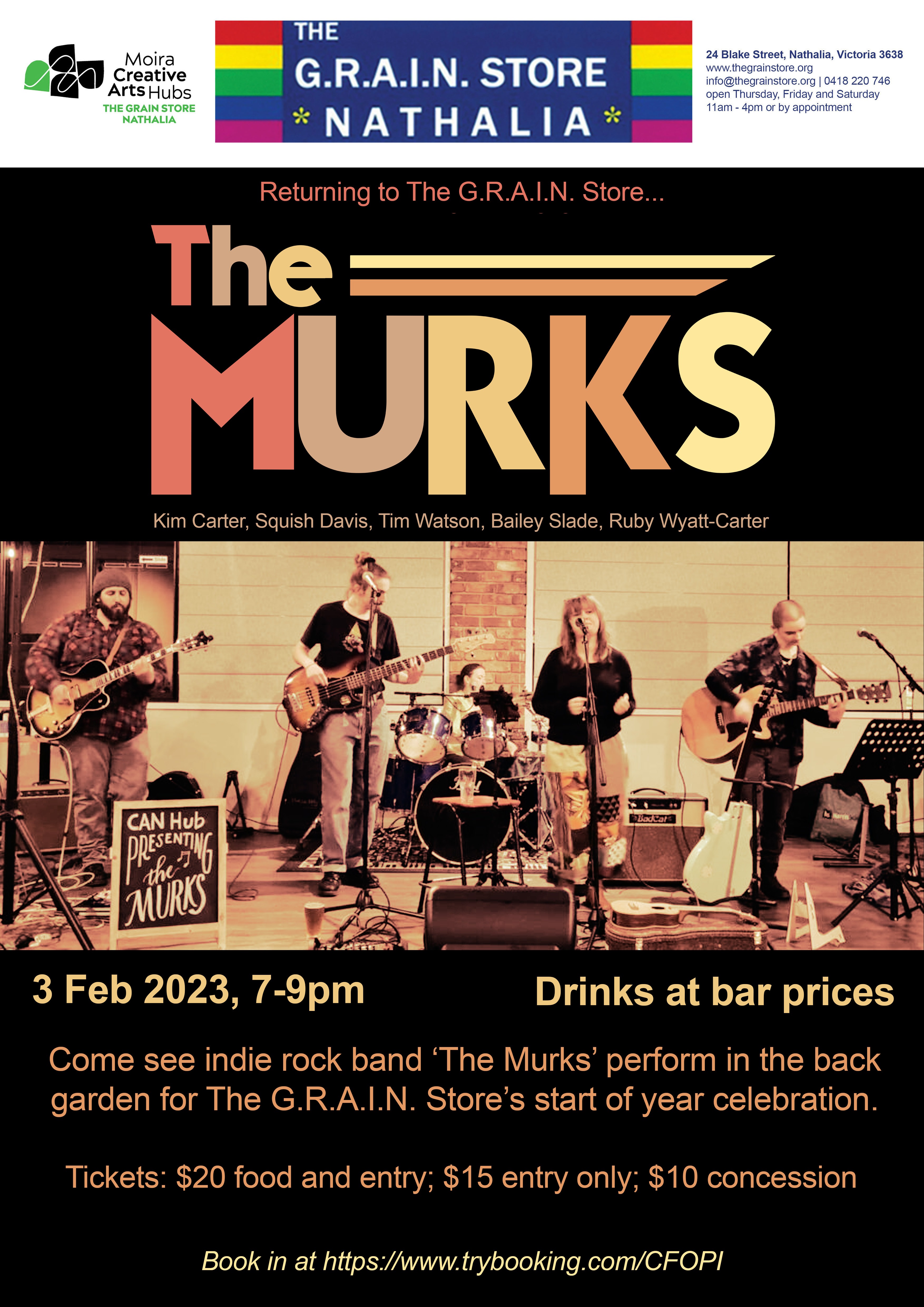 About
Come see indie rock band 'The Murks' perform in the back garden for The G.R.A.I.N. Store's start of year celebration.
Doors and dinner: 6:30pm
Music: 7-9pm

*note: anyone who has previously bought a ticket for the December gig, and has not received a refund, your ticket will still be valid.
Location
The G.R.A.I.N. Store
24-26 Blake Street, Nathalia VIC 3638