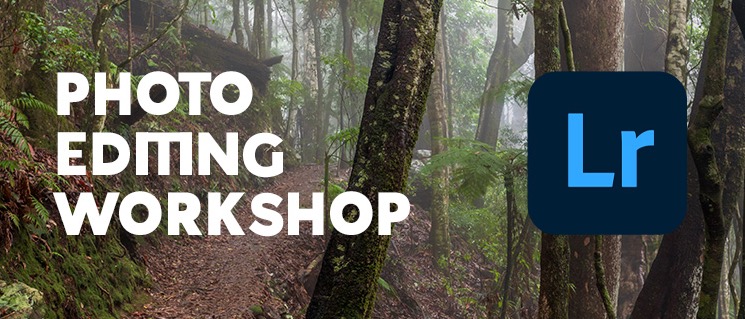 PHOTO EDITING WORKSHOP WITH ADOBE LIGHTROOM (SOLD OUT)
Do you want to learn the basics of Adobe Lightroom editing but just don't know where to begin? This Photo Editing Workshop With Adobe Lightroom class is designed for you!
If you have done my Beginners Photography Workshop, you'll know that I've discussed the benefits of shooting RAW files because your images can look with even the most basic editing.
This Photo Editing Workshop With Adobe Lightroom is designed for those with NO editing experience.
The aim is to guide you through the essential editing techniques in Adobe Lightroom to get really satisfying results and while spending LESS time doing it! Furthermore you'll gain the confidence knowing what you capture in camera can be finished off in the editing process in order to really complete your photographic vision.
Yes editing can seem daunting, but once you know what the key adjustments are and why we use them your results will be better than you thought possible. Finally it'll make sense and you'll be able to build on the knowledge you gained here and never look back.
In short what I'm going to do is take you through step by step they most valuable editing tools in Adobe Lightroom while explaining in simple terms:
What each one is
What it does
Why to use it
Furthermore, as part of the process I'll take a basic RAW file of mine and edit it from start to finish using exactly the same tools as you will have.
What We Will Be Covering:
Basic Editing
White Balance Adjustment
Colour Temperature Adjustment
Exposure Slider
Contrast Slider
Highlights and Shadows Sliders (so good!)
Whites and Blacks Sliders
Clarity
Vibrance
Saturation
Further Refinement
Sharpening
Noise Reduction
Black & White Conversions
Saturation Adjustment of Individual Colours
Luminance Adjustment of Individual Colours
Dehaze Tool
Lens Corrections
Fixing Distortion
Vignetting
Extra Awesome Features
Easy Sorting, Rating and Tagging
Working With Presets
Targeted Adjustment Tool
Crop tool
Straighten Tool
Transform Tool (this one is amazing)
Spot Removal
Adjustment Brush
Graduated Filter
Take Your Photography from Go to WHOA!!!
Get directions