WEEKEND dates in the NEW pop up paddock
will be released later this week!
Pick Your Own Sunflowers 2021
Children under 5 are free and do not require a ticket!! PLEASE ONLY BOOK FOR THOSE OVER 5 YEARS OLD
WE DO NOT OFFER REFUNDS - IF OUR OPENING HOURS ARE RESTRICTED DUE TO LOCKDOWNS IT IS OUT OF OUR CONTROL.
PLEASE BE CAREFUL WHEN BOOKING YOUR SESSION TIME TO CHOOSE THE CORRECT DAY AND TIME YOU WOULD LIKE TO VISIT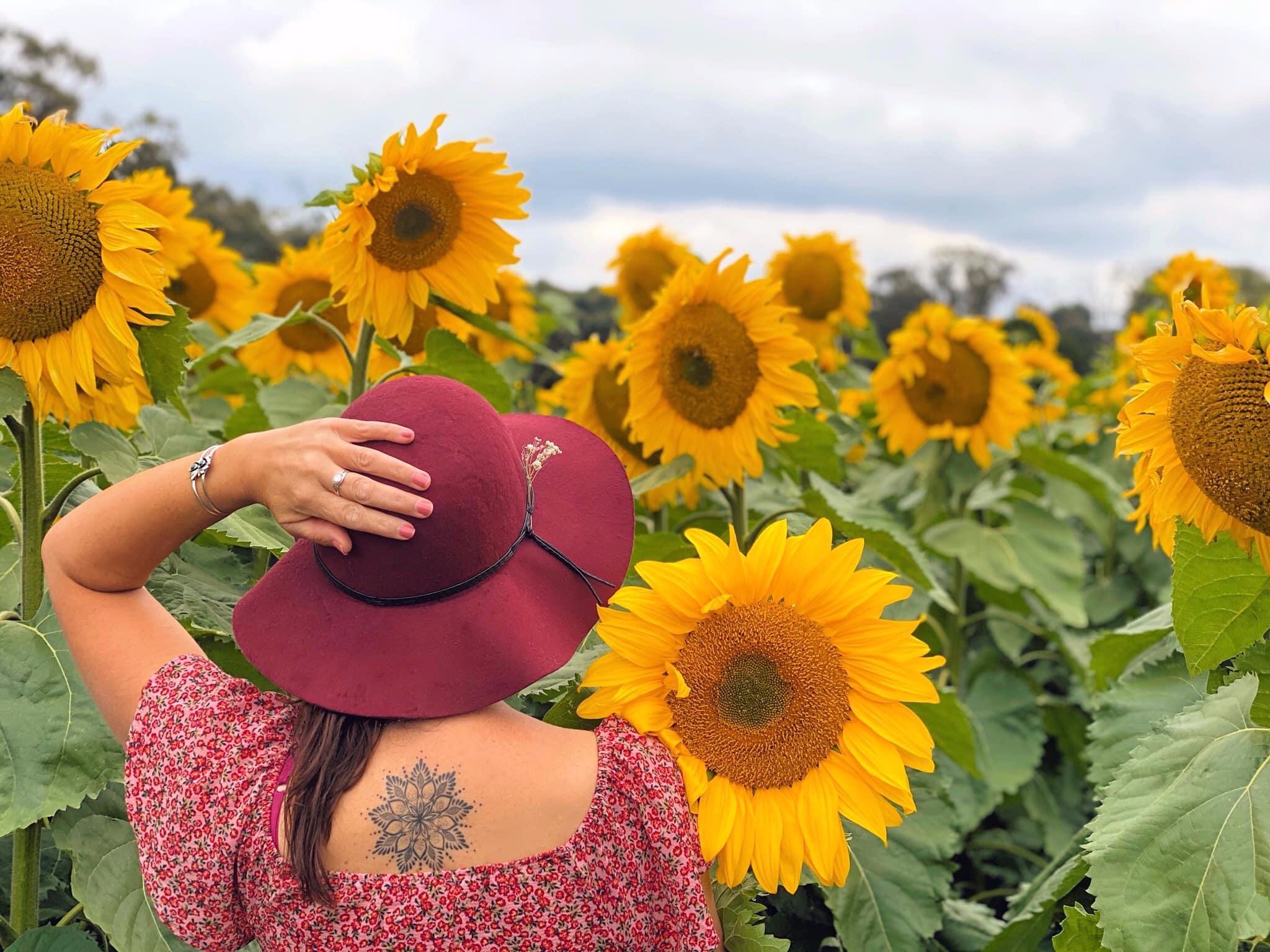 BOOK NOW to join us in the Dunnstown Sunflower field
IF YOU ARE BOOKING FOR A MORNING OR AFTERNOON SESSION PLEASE COME ANYTIME WITHIN THOSE HOURS.
More picking dates will be released weekly!
Location
Navigator-Dunnstown Rd, Dunnstown VIC 3352
LOOK FOR THE GIANT SUNFLOWER WINDMILL! 
GPS coordinates 37°35'59.5"S 143°58'04.6"E
Dunnstown Sunflower Field
Dunnstown Victoria 3352
$5 Tickets - CHILDREN UNDER 5 YEARS OLD FREE
Your ticket covers your entry to the sunflower field. Sunflowers are $2 a stem.
Pick Your Own Corn picking is subject to availability
MORE DATES WILL BECOME AVAILABLE WEEKLY
Things to remember when you visit...
We advise you bring your own secateurs or scissors, and a bucket is handy to transport your flowers home in
There are no toilets on the farm but public toilets are close by at 344 Ballarat-Navigators Road
We have a new location this year (still in Dunnstown) different field you can find a great map at https://www.pickyourownsunflowers.com/location
Suitable shoes are required you will be walking through a paddock
We do have snakes in Australia so keep an eye out for them
The Sunflower field is a haven for bees so be prepared to see them!
Children need to be accompanied by an adult at all times
Dogs are welcome, as long as they are on a leash
Be respectful to our flowers and others on the trail
This is an outdoor event with no cover if it is raining bring an umbrella and wear gumboots, the picking session will go ahead. There will be no refunds.
Contact Details