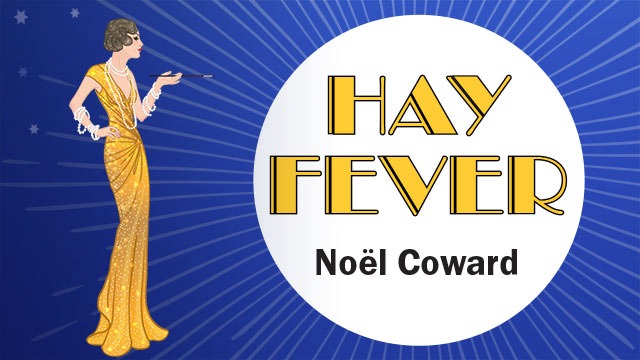 Hay Fever is a comic play written by Noël Coward in 1924 and first produced in 1925. A cross between high farce and a comedy of manners, the play is set in an English country house in the 1920s.
Misjudged meetings, secret seductions and scandalous revelations!
Hoping for a quiet weekend in the country with some guests, David Bliss, a novelist, and his wife, Judith, a retired actress, find quiet is an impossible dream when their high-spirited children, Simon and Sorel, appear with guests of their own. A houseful of drama waits to be ignited as misunderstandings and tempers flare. With Judith's new flame and David's newest literary "inspiration" keeping company as the children follow suit, the Bliss family lives up to its name as the "quiet weekend" comes to an exhausting and hilarious finale worthy of Feydeau.
Featuring: Gail Lusted, Peter Neaves, Jacqueline Oates, Joseph Stevens, Virginia Moore-Price, Adam Poole, Connie Wetherilt, George O'Doherty and Sian Burgess
Location
The Old Mill Theatre
Cnr Mends Street & Mill Point Road, (Opposite the Windsor Hotel), South Perth Western Australia 6151
Contact Details