HEN @ MOPA - Take over the Museum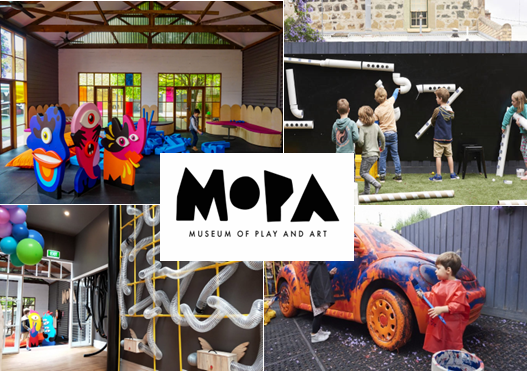 The Museum of Play and Art is designed for kids aged 1-7. It's an interactive indoor and outdoor space with over 30 different activities to enchant and excite.
In order to take over the museum, we need 50 paid participants. If we do not reach this number, we will share the museum with the public, and adults will be charged an additional $10. You will be given the option of a refund if this happens.
Children 1+ $18
Adults and children under 1 FREE
MoPA has a café with a variety of healthy food options. You may bring your own food, but will need to leave the venue to eat, and then re-enter.
This excursion is for HEN members and their immediate families only, you may only bring extra children if their parents are members and you provide their membership number (look under Account Details on the HEN website).
Photographs may be taken on the day for use on the HEN website or in Otherways. If you do not wish your child to be included in photographs, please contact the organiser prior to the event.
Participants must be HEN members at the time of booking, and on the day of the event.
By making a booking you are agreeing to follow the HEN guidelines and any venue requirements.
Information about how HEN events are run, including refund policies https://home-ed.vic.edu.au/how-hen-runs-excursions-and-events/
Location
Museum of Play and Art
51 McKilop Street, Geelong
Contact Details