Pasture Field Skills - Get to Know Your Grass (Bell)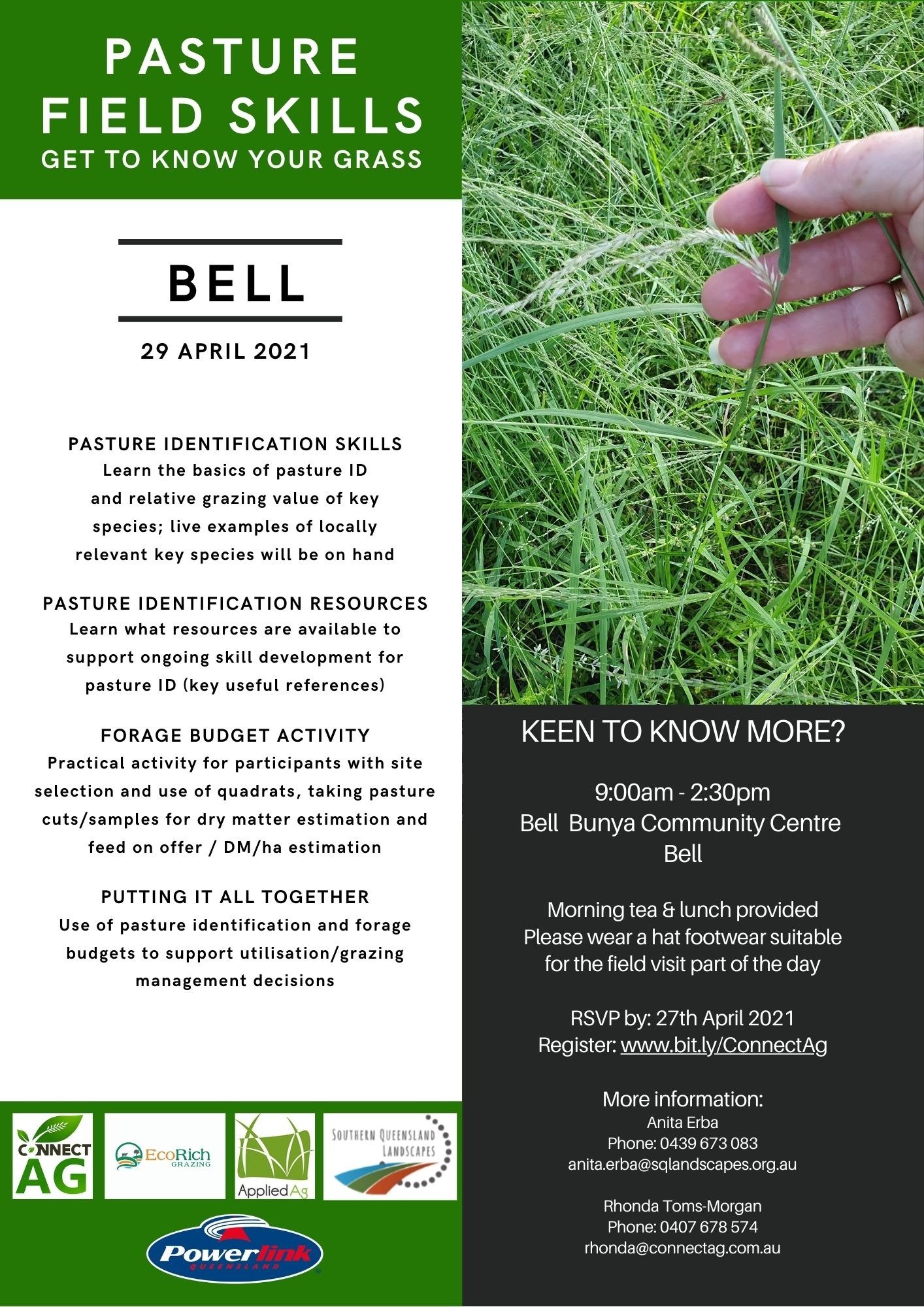 Col Paton, lead consultant from EcoRich Grazing will deliver a practical, hands on workshop in the paddock learning about grass and plant identification and estimation of feed on offer to support grazing management. This workshop will include a paddock walk so please wear sunsmart clothing and protective footwear.

It is a COVID safe event.

This event is supported by Southern Queensland Landscapes in partnership with Powerlink.
Location
Bell Bunya Community Centre
Lot 71 Maxwell Street, Bell Qld 4408