Winning Short Story Competitions: Tips From A Judge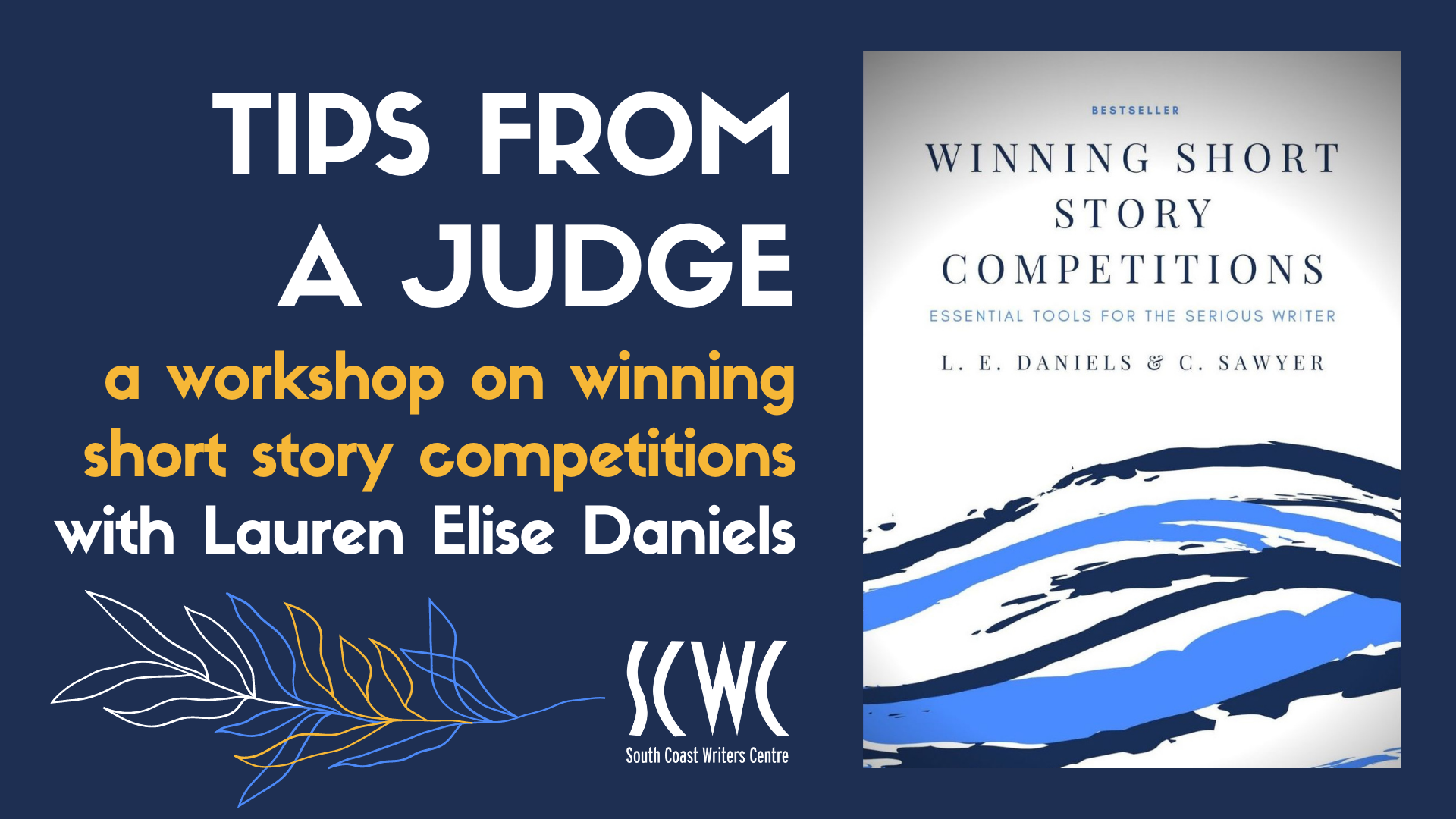 Why write short stories? What can they teach us? First, publishing opportunities like the Olga Masters Short Story Competition abound. Short story contests and submission calls are plentiful and help us build our published portfolios. Second, studying short fiction draws more authenticity and precision into our prose. Third, studying and practicing short fiction enhances not only our long fiction but also shows us the literary layers we can craft into our memoirs and personal essays.
In this swift, two-hour online workshop, we aim to help you enrich your short fiction. We discuss literary techniques and elements to help you structure, draft and improve your work.
Click here to enrol in the 4-week course following the workshop (Short Story Fundamentals & Feedback Course), also led by Lauren Elise Daniels.
Click here to buy a copy of LE Daniels' book Winning Short Story Competitions from our website shop.
WORKSHOP OUTCOMES:
Through this workshop, participants will identify and polish the following in their drafts:
Voice & Point of View: A consistent voice for a defined protagonist becomes the driver of a story.
Setting & Character Arc: The cast, their transformations, and the world that supports them create dramatic action.
Plot & Theme: A contoured narrative arc delivers a clear message.
Exposition vs. Scene: Cite the difference between when the narrative 'tells' essential information and when dramatic action unfolds in the reader's mind.
Literary Devices: Explore and use the tools that make stories cohesive and resonant.
FORMAT
A Zoom workshop for all writers, at all levels. Beginners are welcome to peruse literary elements and techniques with a professional. Published writers are invited to revisit and polish existing skills.
ABOUT THE FACILITATOR
Lauren Elise Daniels' career commenced with 1st prize in the '87 Newport Poetry Contest in Rhode Island, USA. Her essays have appeared overseas and in Australia's Antic and The Courier-Mail and 2020 Outer Space, Inner Minds, and Stories from the Heart anthologies. The manuscript for her novel, Serpent's Wake: A Tale for the Bitten was shortlisted with Singapore's Half the World Global Literati Awards and ranked 4th in the People's Choice Award. Published in '18 by Interactive Publications, the novel is a fairy tale for adults tracing the milestones of post-traumatic growth and launched in the US, Canada and Australia.
In 2020, Lauren co-authored the bestseller, Winning Short Story Competitions: Essential Tools for the Serious Writer with Cate Sawyer and Hawkeye Books. In 2021, the all-star Relics, Wrecks & Ruins anthology launched, edited by Aiki Flinthart, with Gene Flynn and Lauren's editorial support. Lauren also curated Aiki's online course with the Queensland Writers Centre, How to Get a Blackbelt in Writing.
Lauren holds a BA and an MFA in Creative Writing and has edited nearly 100 fiction/non-fiction titles. She's a speaker for GenreCon, QWC, Sandcliffe Writers Festival, and Whistler Writers Festival of Canada. She's a literary judge for the Society of Women Writers QLD, Hawkeye Books, and Interactive Publishing and directs Brisbane Writers Workshop: www.brisbanewriters.com
Location
Online event access details will be provided by the event organiser

Contact Details