ViệtSpeak X Small Axe Discussion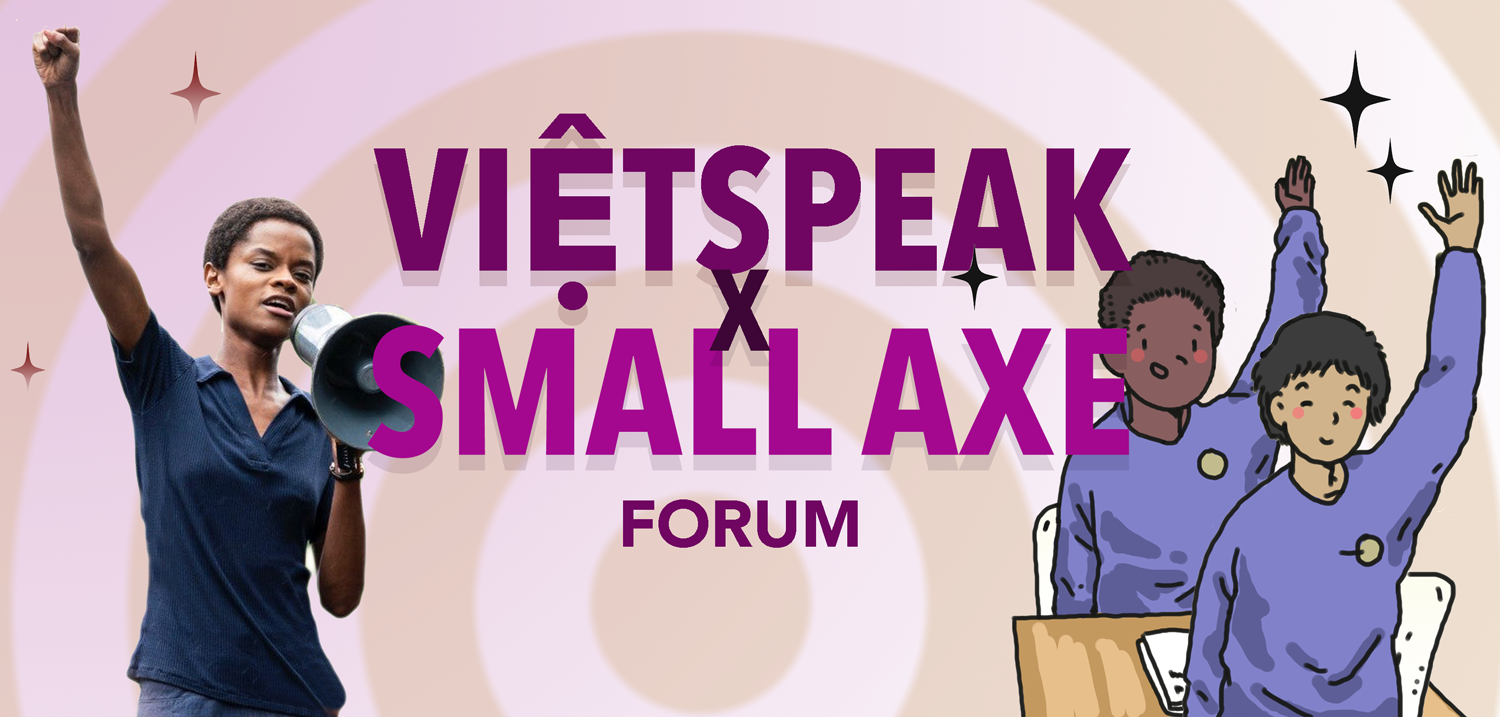 ViệtSpeak is hosting a discussion of Steve McQueen's film series Small Axe (2020) that maps the experiences of racism and self-determination processes of the West Indian community in gentrifying West London. The forum will reflect on parallels and resonances with the contemporary climate in Melbourne's west. ViệtSpeak members will focus on key moments in the films to engage and invite reflections from guests and audiences.

The event will comprise of two sessions with an intermission.
Session 1 12:30 - 2:15
Session 2 2:45 - 4:30
DATE & TIME
Saturday 22nd May, 12:30 - 4:30pm
LOCATION
Mario's Studio, Footscray Community Arts Centre
45 Moreland St, Footscray, VIC 3011
www.vietbilingual.org/small-axe
CONTACT DETAILS