Parko's Surf & Sand Challenge - Community Surf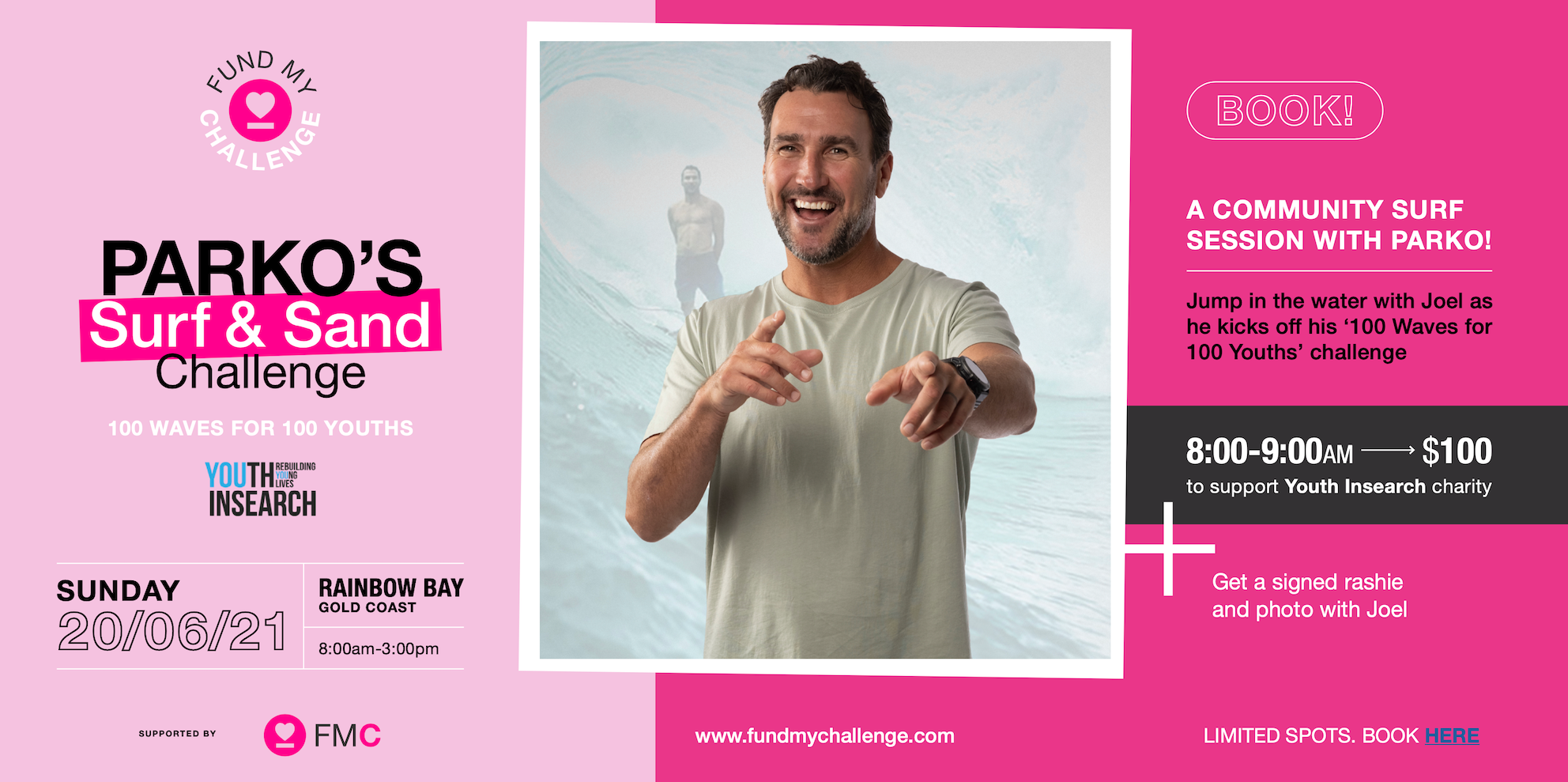 Joel Parkinson is inviting you to take part in his '100 Waves for 100 Youths' challenge as he raises funds for Youth Insearch- a charity empowering disengaged young people for a better tomorrow.
A 1-hr community surf session gets you in the water with Parko plus you get a signed rashie & photo with Joel.
The community surf session is from 8.00-9.00am. Limited spots available so don't miss out.
Location
Rainbow Bay (Northern End)
QLD 4225
Contact Details