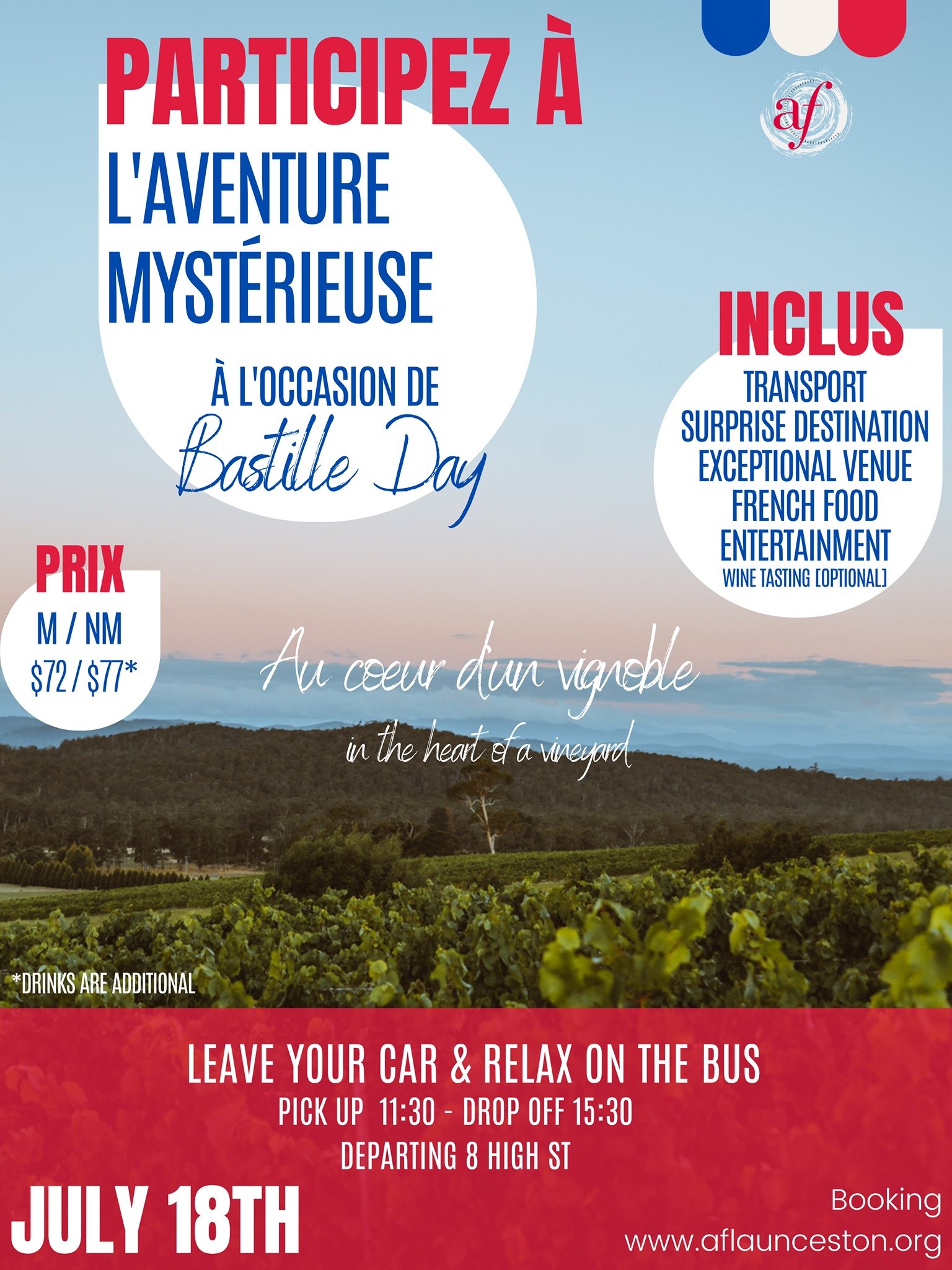 Participez à l'aventure mystérieuse au cœur d'un vignoble!

Laissez-vous tenter par l'expérience française le 18 juillet prochain afin de célébrer la prise de la Bastille. Sautez dans le bus, on s'occupe du reste!

DETAILS:
Ticket includes bus transport to and from the mystery venue (hint: it's a vineyard!).
Departing and returning to 8 High Street Launceston (11:30am departure and 3:30pm return).
Lunch included, drinks at cellar door prices.
Location
School for Seniors
8 High Street, Launceston Tasmania 7250
Contact Details