Blackfriars Parish Watson. Mass 28 - 29 Aug 2021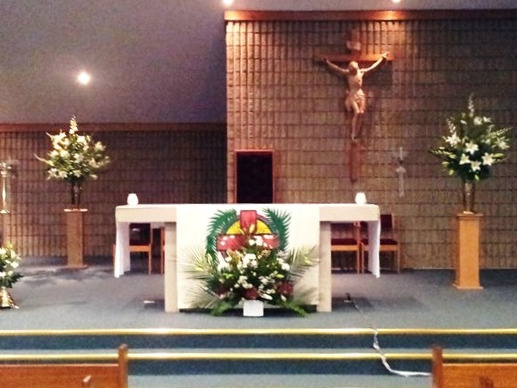 Because of COVID restrictions there will be NO Masses at Holy Rosary Church Watson until at least 3 September.

You are invited to attend Mass Online from St Christopher's Cathedral. Go to https://www.catholicvoice.org.au/mass-online

Mass Online: Sunday Mass at 11 am. Weekday Masses (Monday - Saturday) at 12.15 pm.
OFFICE HOURS: Monday, Tuesday, Thursday, Friday: 9 am to 12.30 pm. CLOSED on Wednesdays.
Location
Blackfriars Parish - Holy Rosary Church, Watson
Cnr Phillip Avenue and Antill Street, Watson ACT 2602
See also our Parish website
QUERIES ABOUT BOOKINGS CAN BE ANSWERED ONLY IN OFFICE HOURS